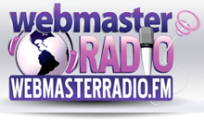 Fort Lauderdale, FL (PRWEB) March 20, 2012
WebmasterRadio.FM, the premier free, 24/7 Internet business radio network focused on the B2B marketplace and the official radio network of the Search Engine Strategies (SES) conference series, announces exclusive coverage from the SES conference March 19-21 in New York City.
We are strategically planning a very viral presence hovering all over the show floor with our entourage of show hosts and industry luminaries. " WebmasterRadio.FM's Director of Programming and Production Jorge Hermida said. "We also encourage attendees to RSVP our cannot-afford-to-miss networking extravaganza with our annual highly-anticipated SearchBash.".
WebmasterRadio.FM is the official radio network of the SES conference series, the largest and most important conference dedicated to the search engine and search engine marketing industries.
All WebmasterRadio.FM programs are available in podcast format through all major podcast portals, and in archived format on-demand inside our Search Engine Strategies Podcast Channel http://www.WebmasterRadio.FM/search-engine-strategies-conference.
WebmasterRadio.FM's exclusive coverage will include roving reporting interviews and original programming from the expo floor from Tuesday March 20th through Wednesday March 21st.
WebmasterRadio.FM will also host the cornerstone nighttime networking event open to all SES conference attendees, "WebmasterRadio.FM's Searchbash", sponsored by MajesticSEO, Textbroker and DistributeYourArticles.com on Tuesday March 20th at 9pm Eastern Time at the Hudson Terrace rooftop lounge in New York City. Please RSVP at http://www.searchbash.com in advance.
About WebmasterRadio.FM
WebmasterRadio.FM lifts the "veiled curtain" of the Internet, bringing the business community together through an interactive radio network. Its listeners are a global group, comprised of everyone from corporate executives and decision makers to small and mid-sized businesses and individual entrepreneurs. WebmasterRadio.FM's stellar line-up of radio programming includes; "Market Edge" with Digital Influence Group Chairman Glenn Engler , "Purse Strings" with Carmichael Lynch Spong senior principal Maria Reitan and the "CyberLaw and Business Report with Internet Law Center Founder Bennet Kelley. To tune into WebmasterRadio.FM's live content or check out the show lineup, please visit http://www.WebmasterRadio.FM.
Media Contact:
Brandy Shapiro-Babin
954-309-5578