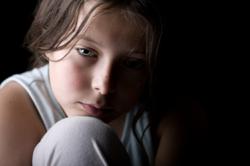 The National Sex offender Registry contains approximately 600,000 names, while research suggest as many as 14 million U.S Adults are sexually attracted to children, although not all are active child molesters.
Jacksonville Beach, Florida (PRWEB) March 20, 2012
SingleSource Chairman and President Don Dymer applauds Florida Governor Rick Scotts bill (HB 1355) which imposes huge fines on public or private colleges and universities for willfully and knowingly failing to report child abuse. The new bill is in direct response to the cover ups at both Penn State and Syracuse university of child sexual abuse and the failure on the part of those administrators and law enforcement agencies to act upon they received about such abuse.
Dymer focused Florida's attention on child sexual abuse by those entrusted to their care by sponsoring a day long educational conference in Jacksonville in February. Mayor Alvin Brown devoted the entire month of February to "Protect the Children". "I sincerely hope that the conference and the continuing spotlight on this insidious crime against children will result in more legislation like this. There is still more that can be done and is being done. In New Jersey bills are being discussed to change existing statues of limitations on certain child abuse cases, making justice available to millions of victims."
The Florida Bill addresses a key element addressed in the "Protect the Children Conference" last month and that is failure to communicate and react. Dymer explains,
According to the Child Molestation Research and Prevention Institute, 60% of adult survivors said they told no one about their abuse. More alarming is that according to this same report, when victims do report their abuse just 6% of adults will report it to the police and attempt to act upon the crime.
"The bill gets more to the heart of the problem in understanding how complex this issue really is." explains Dymer. "It addresses the "environment outside of the home" in which the sexual abuse occurs. "We need to do more." Dymer supports the recommendations of the organization, "Darkness to Light" in the continuing fight against child sexual abuse.
Protect the Children By:
✓Pay Attention - Too much one-on-one time? Does a child try to avoid certain staffers?
✓Create a Hiring Policy that includes the Diana Screen® is something Dymer strongly recommends. Hiring or seeking volunteers to work with children requires a special background screening and on-going screening policy to keep children safe.
✓Create Reporting Policies and follow them. Responsibility and accountability go hand in hand. Treat every report as a serious threat and develop a "zero tolerance" philosophy.
✔Understand the Impact. Not just on the victim, but on your entire organization. Learning of a sexual assault on a child creates shame and embarrassment and guilt on the part of co-workers. Fear of being brought into a litigious situation all effect the day to day operations of your organization. Your reputation and business may never recover. Non-profit organizations rely heavily on contributions to fund much needed products and services will see their revenue sources disappear.
✔Create One-on-One Policy. Give people access to those people in your organization who can be trusted to hear a report of abuse and act upon such information.
✔Train Employees and Volunteers. Be proactive. Learn about the warning signs of abuse and learn to recognize them in children and youth. Create an awareness on the part of your employees and volunteers to be on the look-out for suspicious behavior.
"Preventing child sexual abuse will not happen overnight," notes Dymer, "but it must be worked on every day. Adults can stop this plague – children cannot – they are the victims"
SingleSource Services is located in Jacksonville Beach, Florida.The company provides background screening to over 2,500 business across a wide variety of industries and non-profit organizations. SingleSource was founded in 1995 and believes that backgrounds are like fingerprints and prides itself on its long term customer relationships and strong commitment to fulfill its corporate civic duties.
Sources: The Centers For Disease Control, The Child Molestation and Prevention Research Institute, and the National Institute on Drug Addition.