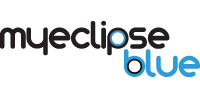 Now in 2012, each week we're seeing hundreds of licenses of MyEclipse Blue purchased to replace IBM® RAD tools.
Dallas, TX (PRWEB) March 20, 2012
Genuitec, LLC, a founding member of the Eclipse Foundation, today announced the immediate availability of MyEclipse Blue Enterprise Edition 10.1 for IBM WebSphere® developers. As a replacement or an adjunct technology to IBM Rational® tools, MyEclipse Blue has the distinction of frequent updates from the Open Source community plus proprietary technology that allows users an easy migration path from burdensome IBM® tools to a lightweight, powerful solution.
"This is a banner year for MyEclipse Blue with unprecedented adoption into the most well-known global enterprises," said Todd Williams, vice president of technology for Genuitec. "In 2011 we saw MyEclipse Blue go viral with development teams purchasing licenses on their own to test it against IBM® RAD and with WebSphere®. Now in 2012, each week we're seeing hundreds of licenses of MyEclipse Blue purchased to replace IBM® RAD tools."
Why is MyEclipse Blue replacing RAD in the enterprise?
Not only does it work with existing RAD projects, but it is a lot less expensive (yet more powerful) and includes technologies such as ICEFaces 3.0, JCA, Java 7, EJB, HTML5, JPA 2.0, JSF 2.0, Eclipselink 2.1 and Apache's OpenJPA 2.0 release on top of the newest Eclipse release.
With faster builds and virtually no deployment time to WebSphere® with MyEclipse's in-workspace deployment feature, developers are more productive and companies are saving millions of dollars on both hard and soft costs by switching to MyEclipse Blue.
MyEclipse Blue supports the latest build of WebSphere® Portal Server 7.0, WebSphere® 8, as well as WebSphere® 6.1 and 7. IBM's® popular DB2 series is supported with seamless database integration connectors on both Windows and Linux operating systems.
Subscriptions to MyEclipse Blue Editions are available annually for about US $160.
MyEclipse Blue Edition – the clear alternative to IBM Rational® - is available at:
http://www.myeclipseide.com/blue.php
MyEclipse Blue is free for a trial period. Free trial users and those with current subscriptions receive all upgrades and full support at no additional charge.
About MyEclipse
Developers worldwide choose MyEclipse because it is the most affordable and comprehensive J2EE IDE and Web development tool suite for the Eclipse open-source platform. MyEclipse is the Eclipse plugin-based solution for all your UML, Ajax, Web, Web Services, J2EE, JSP, XML, Struts, JSF, Java Persistence, EJB, extended database support, profiling and application server integration needs.
http://www.myeclipseide.com
About Genuitec
With year-over-year growth since the company was founded in 1997, Genuitec continues to expand by offering superior products to enterprises at value-driven prices. Its products are used by 17,000 global enterprises including 80 percent of Fortune 500 companies. Genuitec's support forums are a vibrant community where users engage with staff to answer any number of technical needs. Genuitec is constantly evaluating market opportunities for new areas of growth, and has launched a new product in each of the last 4 years. As a fully-distributed work force, the company maintains a low overhead, yet attracts the most talented software developers with its flexible employment options.
Genuitec is based in Flower Mound, Texas and is founding member of the Eclipse Foundation along with IBM, Intel and HP.
*Please follow Genuitec's latest news by joining "MyEclipse" on Facebook and on Twitter @MyEclipseIDE