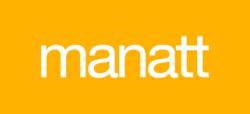 Los Angeles, CA; New York, NY; Washington, DC (PRWEB) March 20, 2012
In the wake of Dodd-Frank and the accelerated ramp-up of the Consumer Financial Protection Bureau (CFPB), Manatt, Phelps & Phillips, LLP, which is recognized as one of the leading financial services law firms in the United States, looks for a significant increase in enforcement actions and litigation stemming from heightened regulation of consumer financial products and services.
According to Manatt, this new wave of litigation and regulatory activity will continue as federal regulatory agencies adopt new rules under Dodd-Frank and the CFPB exercises its powers, including the authority to prohibit "unfair, deceptive or abusive acts or practices" (UDAAP). The CFPB's budget is expected to increase 32 percent in fiscal year 2013, to $448 million, under the White House budget proposal to fund the Bureau's expanding operations. Additionally, state attorneys general are expected to continue their aggressive enforcement campaigns, and plaintiffs' class action lawyers are likely to ride the wave of regulatory change with a spate of new lawsuits.
Manatt's CFS Practice: An Interdisciplinary Perspective
Manatt's Consumer Financial Services practice consists of an interdisciplinary team of lawyers and advisors who have both a deep knowledge of the laws and regulations governing consumer financial products and services and decades of experience assisting clients in developing and implementing compliance programs and defending clients in consumer litigation and regulatory enforcement actions. Many of Manatt's professionals are litigators, including some of the most respected trial lawyers in the country. Several have substantial experience defending actions involving consumer financial products and services, leveraging the knowledge of the firm's consumer compliance attorneys to develop an effective response strategy.
"Navigating the increasingly complex terrain of consumer financial product regulation to ensure compliance and mitigate the risk of litigation and enforcement actions will prove more challenging as the Bureau continues to issue regulatory guidance and target various financial products and services for increased scrutiny," said Chuck Washburn, co-chair of the Consumer Financial Services practice at Manatt. "Our in-depth knowledge of Dodd-Frank since its inception and experience advising both banks and nonbanks on consumer financial laws and regulations position us well to advise clients through this rapidly evolving regulatory environment."
"Our clients, which include some of the world's leading providers of consumer goods and services, including finance-related services, have already begun asking us what representations, omissions, acts or practices the CFPB is likely to deem unfair, deceptive, or abusive," said Linda Goldstein, chair of Manatt's Advertising, Marketing and Media Division and co-chair of the Consumer Financial Services practice, who regularly interfaces with the Federal Trade Commission, state attorneys general and increasingly with the CFPB. "How the Bureau's broad rule-making and enforcement authority will impact the marketing of these products and services through social networking websites and mobile platforms – including cell phones, apps, e-readers, location-based services and Quick Response Codes – is critically important."
The team is unique in having substantial experience representing not only traditional sources of consumer products and services, including depository institutions ranging in size from community banks to global financial institutions, mortgage lenders and payment card companies, but also nonfinancial companies, including brick-and-mortar, catalog and online consumer goods marketers and retailers; entertainment and media businesses; and technology and telecommunications companies offering noncore products and services or engaging in billing and collection practices that fall within the scope of the new rules.
Manatt's Consumer Financial Services practice is principally focused in the following areas:

Advocacy
Credit Products
Deposit Products and Operations
Payment Cards
UDAAP/Advertising and Marketing
Enforcement Actions
Litigation
About Manatt, Phelps & Phillips, LLP
Manatt, Phelps & Phillips, LLP, is one of the nation's leading law firms, with offices strategically located in California (Los Angeles, Orange County, Palo Alto, San Francisco and Sacramento), New York (New York City and Albany) and Washington, D.C. The firm represents a sophisticated client base – including Fortune 500, middle-market, and emerging companies – across a range of practice areas and industry sectors. For more information, visit http://www.manatt.com.