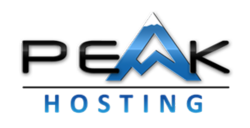 We provide customers with complete, direct, secure, out-of-band remote access to every server, and iDRAC 6 Enterprise allows us to do this cost effectively. It's the best money Peak ever spent" said Jeffrey Papen, founder and CEO of Peak Hosting
Milpitas, CA (PRWEB) March 20, 2012
Peak Hosting, the industry leader in dedicated, managed hosting services and private cloud computing, today announced the release of a case study conducted by Dell Inc. and featuring the Peak Inside™, an industry-first out-of-band remote management solution.
Jeffrey Papen, founder and CEO of Peak Hosting, is featured in the case study outlining challenges and solutions for out-of-band remote management. "We were delighted to be interviewed by Dell and humbled by their interest in our company," Papen said. "We are constantly learning new technologies and passing those benefits onto our customers. In the end, we are providing state-of-the-art solutions for them, and they love it."
Peak Hosting standardized on Dell™ PowerEdge™ servers with integrated Dell Remote Access Cards (iDRAC 6 Enterprise) and set up a completely independent secondary network for out-of-band management traffic. With full IP KVM capabilities, Peak InsideTM gives customers total control over their infrastructure while still including the redundancy benefits and full OS, hardware and application support of managed hosting including full remote management capabilities, crashed system recovery and power control functions.
"We provide customers with complete, direct, secure, out-of-band remote access to every server, and iDRAC 6 Enterprise allows us to do this cost effectively. It's the best money Peak ever spent. The possibilities are endless."
The full case study can be found here.
About Peak Hosting:
Founded in 2001, Peak Hosting has built 15 of the largest Internet properties in the world. No other service provider has designed, built or scaled larger and well-known Internet giants. Our team of engineers, who average over 14 years in the industry, can design and build any IT network solution.