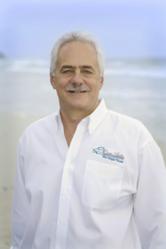 "Through Professionals Realty Group, I now have a lot to offer agents for very little," says Ungar. "And if my fixed-cost compensation models benefit agents in a down market, I'm certain they will be happy as the market continues to upswing."
Scottsdale, CA (PRWEB) March 20, 2012
Professionals Realty Group USA (ProsUSA), a national real estate franchising company, awards franchising rights to Casa Bella Realty Services Inc., DBA Professionals Realty Group Golden State, located in Carlsbad, Calif. The conversion became formalized on March 7, 2012.
Professionals Realty Group Golden State President and Managing Broker Rick Ungar is a veteran real estate professional having started in the business in 1971. Ungar has grown a reputation in the San Diego area for his customer service and, notably, is San Diego Magazine's 2009, 2010 and 2011 "Five Star Best in Client Service" winner.
"I want to grow my real estate brokerage with productive, serious agents," says Ungar. "Through the Professionals brand I am now able to offer progressive tools, technology, marketing, education and resources, as well as very attractive compensation plans that allow agents to maximize their income for every transaction they do."
Ungar comments that he believes the only real estate companies growing today are generally the 100 percent brokerage models because agents are experiencing fewer transactions, much lower home prices and higher marketing costs. "Through Professionals Realty Group, I now have a lot to offer agents for very little. And if my fixed-cost compensation models benefit agents in a down market, I'm certain they will be happy as the market continues to upswing."
"Rick and his wife, Ricki, are widely known in the San Diego market for their business integrity and customer service," states Carey Schutt, vice president of business development for ProsUSA. "They are always accessible and available to their team of agents, while also giving them business freedom. It is a pleasure to have the Ungar Team join our Professionals Realty Group family."
ProsUSA is the sister-company of Australian-based Professionals Real Estate Group, an organization founded in 1976 with more than 350 offices throughout Australasia. Professionals Global CEO Glyn Morgan and ProsUSA President Glenn Melton led the expansion of the brand into the U.S last year.
For more information on Casa Bella Realty Services Inc., DBA Professionals Realty Group Golden State, located in Carlsbad, CA, visit http://www.rickungar.com or call (858) 259-7325. For more information about Professionals Realty Group USA, visit http://www.ProfessionalsRealty.com or call (480) 374-1260.
About Professionals Realty Group USA
Professionals Realty Group USA (ProsUSA) is a real estate franchising company which brings a brand new franchise business model to the United States real estate industry that has been successful overseas for nearly 35 years – a fixed-cost "membership" organization. ProsUSA is the sister-company of prominent Australian-based Professionals Real Estate Group founded in 1976 which has a global network of more than 350 offices in Australia, New Zealand, Indonesia, Thailand, Papua New Guinea, Vanuatu and Fiji. Professionals Realty Group USA is headquartered in Scottsdale, Ariz. and officially launched on June 17, 2011, for more information visit http://www.ProfessionalsRealty.com or call (480) 374-1260.
###