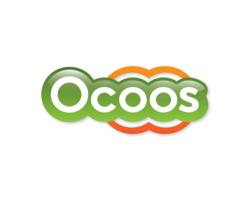 Ocoos is a very interesting company which has the potential to efficiently connect the vast distance between buyers and small service providers using Internet technology and innovative business models -Dr. Ken Ford, Director and CEO, IHMC
Ocala, Fl (PRWEB) March 21, 2012
Ocoos, a technology start-up company focused on promoting Internet commercial applications, announced its interest in working with the Florida Institute for Human & Machine Cognition (IHMC) to explore integrating relevant IHMC research technologies into a trusted Internet marketing and commerce platform that uniquely highlights the vibrant services sector in Florida. Both IHMC and Ocoos are recent additions to the Ocala community, fueling recognition of the area as a growing technology and innovation hub.
"IHMC conducts leading-edge research across a wide range of relevant enabling technologies," said Dr. Rahul Razdan, CEO of Ocoos. "Traditionally, their specialty research areas have been largely driven by applications serving the defense and civil space sectors. However, the demand for such expertise in applications to the commercial sector are clear, and we are delighted at the opportunity to discuss potential collaborations with IHMC."
Originally situated in Gainesville at the University of Florida Innovation Hub, the Ocoos team relocated to Ocala to be near the scientific research team at IHMC. Since joining the community in 2009, the IHMC has prioritized efforts to help build the presence of technology-based companies and activities in Ocala—in part through encouraging the growth and success of start-up companies such as Ocoos.
Featuring a specialized Internet platform technology, Ocoos is currently working to create a seamless, information rich connection between consumers, service providers, and subject matter experts in a structured, relevant, and trusted manner. Much in the way Amazon.com makes it easy for customers to search for and buy specific "products" on-line, Ocoos aims to facilitate the ease in which people can search for and buy "services" over the Internet.
The initial target of Ocoos is to organize and highlight online the adventure tourism market in Florida. Making more efficient the process of searching the Internet for a particular type of service (e.g., adventure tourism activities in Florida), Ocoos offers providers the ability to market their services to a wider consumer audience, thus generating increased bookings and sales. Consumers, in turn, gain access to an expedient, targeted, and deep search of only those topics of interest—in a fashion inspiring confidence.
"Ocoos is a very interesting company which has the potential to efficiently connect the vast distance between buyers and small service providers using Internet technology and innovative business models," said Dr. Ken Ford, Director and CEO of IHMC. "We look forward to sharing our expertise in information technology and data mining with the Ocoos team."
About Ocoos:
Established in 2011 from a spin-off technology born at the University of Florida in Gainesville, Ocoos brings coherence to the Internet by connecting consumers, subject matter experts, and service providers in a structured platform. For more information, please visit http://www.ocoos.com.
About IHMC:
IHMC is a not-for-profit research institute associated with the Florida University System. IHMC has grown into one of the nation's premier research organizations with world-class scientists and engineers investigating a broad range of topics related to human-centered computing, artificial intelligence, robotics, and computer science. IHMC researchers and staff collaborate extensively with industry and government labs to develop science and technology that can be enabling with respect to society's broader goals. IHMC sponsors, partners, and collaborators have included: DARPA, NASA, NSF, Navy, Army, Air Force, Microsoft, Honda, IBM, Nokia, Fujitsu, IDEO, Lockheed, Raytheon, and Boeing to name but a few. IHMC is located in Pensacola and Ocala, Florida. For more information, please visit http://www.ihmc.us