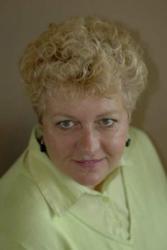 Being organized at home means getting control of the family budget. Getting organized with money just makes good sense!
White Rock (PRWEB) March 22, 2012
Family budget help and family money management advice are now available on the home organization website at http://www.organization-makes-sense.com where the motto of "control is the goal" guides all the advice on creating an organized home and family life.
Beverly Hansen OMalley established the website in order to help people understand the importance of an organized life so that people can achieve a life that is in control.
While most people think of home organization as how to store stuff and organize schedules, Bev suggests it is actually about achieving control in life and warns that a personal financial situation that is out of control can quickly lead to a chaotic life.
"Controlling income and expenses is one of the basics of money management and has to be one of the first priorities for setting up a family budget."
"It is all about control," says Bev. "Not rigid steadfast control that comes from force and lead pipe inflexibility, but the type of control that comes from understanding. There can be no control without understanding your own personal and family financial situation."
At http://www.organization-makes-sense.com Bev suggests that the prime directive for family money management is not to lend money within families unless the lender can afford to never see that money again.
"Family is about relationships," says Bev, "and nothing can destroy relationships faster than resentment that hovers over unpaid loans within a family."
And of course families are about children and children learn money management skills from their parents. On all the family pages at http://www.organization-makes-sense.com Bev reminds parents that children learn from everything that goes on in a family home including creating the family budget and sticking to it.
When parents pay attention to family money management and track income and expenses with a view to planning for the future they are teaching money management skills to their children.
When parents pay attention to organizing their own finances it helps to establish a family life that is more in control and now the information provided at http://www.organization-makes-sense.com can provide more insight for family money management advice.
Organize your money, organize your life, organize your stuff. It all makes sense at http://www.organization-makes-sense.com/ .