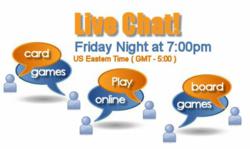 Portland, OR (PRWEB) March 20, 2012
Game reviews are great ways on how to market a specific game. These are funnels that can make or break a game's sales margin. That is why game reviewers are important and often in demand. Game reviewers who are looking for ways to reach the public can now use the Chatwing widget as an avenue for online chat.
Chatwing is similar to other free chat widgets out there but it has more potential when it comes to communication. This widget has simple features and its installation process is really easy compared to other applications. Adding to that, users of the widget can also log in using their Facebook or Twitter accounts.
It is common for game reviewers to have a blog of their own. In this blog, they can reveal a game's flaws, good points, and marketability. They can share important tips and tricks to other gamers. In a way, the blog will be a way to communicate with gamers hungry for information. Game reviewers can write for other websites but it has proven that owning a blog is more beneficial.
Chatwing improves any blog by providing a free chat tool for visitors. Gamers can now use Chatwing whenever they need help regarding a tough level in a game or if they need some cheats. Chatters in Chatwing can also use cute avatars and emoticons to spice up the communication experience. In the recent Chatwing release, the avatar display is smaller so that more messages can fit—more messages mean better way of communicating.
Some reviewers who use the Chatwing shoutbox also stated that they monetized their blogs with the help of Chatwing. Gamer visitors are always looking for new patches and improvements and reviewers took advantage of this niche. According to a collective study done by Chatwing, RPG game discussions are common, while there are some pertaining to the recent game competitions held online. To know more basic information about Chatwing, users can go directly to Chatwing.com.
About Chatwing.com
Chatwing.com has developed live chat software for websites and blogs. The Chatwing.com website offers users the ability to signup and create a customizable live chat feature in 1 minute or less. Users have the ability to customize the size, color, and fonts of the chat product. The ability to chat via social media accounts such as Facebook and Twitter enable Chatwing to offer a personal and unique real-time experience to all sites. Chatwing is 100% free web software.
http://www.chatwing.com
http://www.facebook.com/chatwing
http://www.twitter.com/chatwing