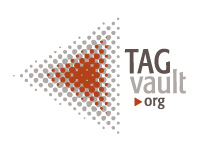 The summit was very informative and a breath of fresh air for me to finally hear folks speaking my language.

Mike Houghton, 2011
Campbell, CA and Piscataway, NJ (PRWEB) March 20, 2012
TagVault.org, a registration and certification authority for ISO/IEC 19770-2:2009 Software Identification (SWID) Tags, is hosting the second annual Software Identification Summit on May 2, 2012 in Campbell, CA to advance SWID tagging and the benefits SWID tags provide to the entire software ecosystem. Easy to implement and desperately needed by the industry, SWID tags improve logistics, security and compliance in an efficient and cost saving manner. Organizations working with Mainframe, Midrange (such as UNIX and Linux systems), Windows, Macintosh and mobile platforms will derive value from this summit regardless if the organization is a software publisher, buyer or tool provider. http://www.tagvault.org/2012-summit
The Keynote speaker for the summit is Richard Struse, Deputy Director for Software Assurance in the Department of Homeland Security's National Cyber Security Division where he oversees efforts related to the automation of Software Assurance. Richard will discuss how SWID tags are an integral part of the standards-based cyber security ecosystem and the need for public-private collaboration to accelerate their adoption and use in both government and the private sector.
A training day will also be held on May 3rd to show how organizations can incorporate SWID tags into automated software build procedures. The result of this automated effort is SWID tags are validated and digitally signed with a trusted timestamp. These digitally signed tags support the software assurance efforts required for the cyber security needs of governmental, commercial and non-profit organizations.
Who Should Attend
Software Publishers – learn the most effective methods of providing SWID tags designed for the enterprise. You will also learn how SWID tags improve customer satisfaction metrics, improve the level of software security offered to your customers and allow your organization to improve its internal processes. Software publishers, in particular, need to know why your organization's software will be at a competitive disadvantage if you do not implement SWID tags.
Software Purchasers – learn how to ensure SWID tags are provided in software you license. You will also learn how SWID tags lower the cost and improve the accuracy of IT processes that requires accurate software discovery data such as logistics, security and compliance activities. The summit will also detail how organizations can add their own SWID tags to software that does not natively include SWID tags.
Space for this event is limited. For complete details, visit the summit website http://www.tagvault.org/2012-summit.
About TagVault.org
TagVault.org is a certification authority for software identification tags based on the ISO/IEC 19770-2:2009 standard. Formed as a non-profit organization under IEEE-ISTO, TagVault.org provides a shared library of software tools, technical knowledge and communications forums that decrease the costs of creating, managing and using software identification tags.
TagVault.org's certification process ensures tags fully conform to the specification; provide a minimum specified level of information while also ensuring that all terms used in the tag are normalized. Certified software identification tags are digitally signed and time-stamped ensuring the authoritative tag data that any third party can validate. Certified software identification tags enable accurate software identification which reduces the cost and complexity and improves accuracy of software logistics, security and compliance activities all SAM eco-system members.
For more information, please go to http://www.tagvault.org.
Media Contact:
Steve Klos
Executive Director, TagVault.org
stevek(at)tagvault(dot)org
Tel: 732.562.6031