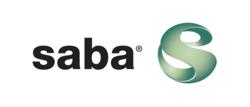 "One of the biggest risks to the success of any organization is not having the right leadership and talent in place to maintain your competitive advantage," said Bobby Yazdani, founder and CEO of Saba.
REDWOOD SHORES, Calif. (PRWEB) March 20, 2012
Saba (NASDAQ:SABA), the premier provider of people-centric enterprise solutions, today announced significant enhancements to its Talent Management Suite. The latest release addresses market demand for executive talent visibility that gives insights into organizational health, builds strong leadership pipelines, creates bench strength in critical positions, and enables business agility by being able to quickly find the right talent to seize new market opportunities. With the most advanced organization, workforce and succession planning capabilities available on the market today, the new capabilities in the Saba Talent Management Suite allows organizations to focus on gaining strategic visibility into their talent in order to adapt quickly to changing market conditions.
Along with enhanced capabilities for talent reviews, workforce planning and succession planning, Saba also announced the acquisition of HumanConcepts. The addition of HumanConcepts will not only greatly increase Saba's presence in the Talent Management market with its over 500 customers, but also provide powerful new organizational planning capabilities that will be seamlessly integrated into the Saba Talent Management Suite. These include intuitive visual analytics to assess organizational health, organizational planning and modeling to create "what if" organizational scenarios and the ability to streamline company transitions.
"One of the biggest risks to the success of any organization is not having the right leadership and talent in place to maintain your competitive advantage," said Bobby Yazdani, founder and CEO of Saba. "The pace of business is so fast, that it is extremely crucial for organizations to understand the overall health of their organization, such as who their future leaders will be and what their bench strength is. We are making it easy to address these strategic initiatives by streamlining organizational workforce and succession planning in one powerful platform."
Executives from around the world have identified talent shortages as the second largest risk to their businesses, behind losing customers; therefore, further illustrating the need for the Saba Talent Management Suite (1). Companies including IBM, InterContinental Hotels Group, Cisco and Pioneer Natural Resources are just a few of the companies using the Saba Talent Management Suite to gain strategic talent visibility.
Key Highlights of Saba Talent Management Suite:

Comprehensive Dynamic People Profile: Contains all key data on people, including background, experience, education, performance review scores, compensation data and key talent indicators that drive strategic talent insights.
Intuitive Visual Analytics: Delivers access to accurate and comprehensive organizational structure and workforce information that helps monitor organizational health and expose any workforce related risks.
Organizational Planning and Modeling: Models and compares different people planning options, evaluates the impact of each and improves decision making.
State-of-the-Art Talent Reviews and Calibration: Supports annual talent reviews to identify top performers, high potentials, solid contributors and areas for development within the organization.
Advanced Talent Pooling and Slating: Creates talent pools for executive succession plans, open positions or critical roles that support new organizational structures or business initiatives.
Transition Management: Streamlines and automates best practices and processes for organizational change, such as redeployment, reduction in workforce or realignment.
Unification with Industry-Leading Enterprise Learning Suite: Ensures that skill gaps and areas for development identified in workforce or succession planning process are effectively addressed.
Supporting Customer Quotes:
InterContinental Hotels Group vice president of global talent development, Renee Stevens says: "Saba is an instrumental part of supporting IHG's business and brand strategy. Saba Enterprise Talent Management Suite provides us with the ability to identify our next generation of leaders and develop them into effective executives who will help us build great hotels that guests love."
Pioneer Natural Resources organizational development manager, Ron Vega says: "We have been experiencing explosive growth at Pioneer Natural Resources and we needed a strategic talent management platform that would help us minimize the gap between retiring workers and younger generations of leaders to ensure we could sustain our growth. Saba provides that strategic talent management platform."
Industry Accolades

Saba named as a visionary in Gartner's Magic Quadrant for Employee Performance Management.
Saba named "Major Player" in IDC's "Integrated Talent Management Report, Feb. 2011"
Cited as a leader in all three categories of "The Forrester Wave™: Talent Management, Q2 2011" Report (May 2011)
Supporting Resources:

About Saba:
Saba (NASDAQ: SABA) enables organizations to build a transformative workplace that leverages the advent of social networking in business and the ubiquity of mobile to empower an organization's most mission-critical assets – its people. The company provides a set of people-centric enterprise solutions to various businesses and industries worldwide. Saba delivers cloud-based learning management, talent management, and social enterprise solutions to transform the way people work.
Saba's premier customer base includes major global organizations and industry leaders in financial services, life sciences and healthcare, high tech, automotive and manufacturing, retail, energy and utilities, packaged goods, and public sector organizations. Headquartered in Redwood Shores, California, Saba has offices on five continents. For more information, please visit http://www.saba.com or call +1-877-SABA-101 or +1-650-779-2791. SABA, the Saba logo, and the marks relating to Saba products and services referenced herein are either trademarks or registered trademarks of Saba Software, Inc. or its affiliates. All other trademarks are the property of their respective owners.
Legal Notice Regarding Forward-Looking Statements
This press release contains forward-looking statements within the meaning of the federal securities laws, including, without limitation, statements regarding the expected benefits to Saba of its acquisition of HumanConcepts and the expected benefits to customers of the Saba/HumanConcepts Solution. Saba's actual results could differ materially from those expressed in any forward-looking statements. Risks and uncertainties Saba faces in connection with the acquisition and otherwise that could cause results to differ materially include risks associated with: Saba's ability to retain customers and to experience high customer renewal rates; integration risks, including risks related to integration of the HumanConcepts' products, technologies and personnel; assumption of liabilities; dependence on growth of the markets for Saba's products, dependence on acceptance of Saba's products by customers and channel partners, fluctuation in customer spending, length of Saba's sales cycle, competition, rapid technological change, dependence on new product introductions and enhancements, and potential software defects. Readers should also refer to the section entitled "Risk Factors" in the Form 10-K for the fiscal year ended May 31, 2011, and similar disclosures in subsequent reports filed with the SEC. The forward-looking statements and risks stated in this press release are based on information available to Saba today. Saba assumes no obligation to update them.
###
Contact:
Aly Kline
Saba
PR Associate
(650)581-2593
akline(at)saba(dot)com
(1) Source: "2011 Lloyd's Risk Index," carried out by the Economist Intelligence Unit, which polled 500 C-Suite and board level executives in North America, Europe, Asia and elsewhere to assess corporate risk priorities and attitudes around the world.