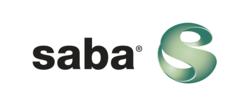 "Saba is committed to continuous innovation in the enterprise learning market by delivering the most advanced learning suite in the industry," said Bobby Yazdani, CEO and founder of Saba.
REDWOOD SHORES, Calif. (PRWEB) March 20, 2012
Saba (NASDAQ:SABA), the premier provider of people-centric enterprise solutions, today introduced Saba Learning Management Suite, the industry's most advanced unified enterprise learning platform. Saba Learning Management Suite elevates the game by not just developing an organization's employees but also by rapidly enabling the entire extended value chain. The new offering seamlessly unifies learning management, social learning, virtual classroom, content authoring and management, testing and assessment, and mobile learning. The Saba Learning Management Suite is accessible anywhere, anytime on mobile devices. It delivers global capabilities including support for over 32 locales, multilingual support and helpdesk capabilities. The Saba Learning Management Suite is proven to deliver rapid ROI by making a direct impact on revenues, customer satisfaction and people productivity.
"Saba is committed to continuous innovation in the enterprise learning market by delivering the most advanced learning suite in the industry," said Bobby Yazdani, CEO and founder of Saba. "In the past 12 months, we have added several million learners who are actively deploying some of the largest learning networks in the world. For the first time, users can have a unified experience for all their learning needs so that they can rapidly drive organizational productivity —no matter where they are or what language they speak."
The Saba Learning Management Suite simplifies and streamlines learning processes with unified learning workflows. The offering is highly suited to fulfil the needs of the global enterprise, as well as local needs, and supporting content and interfaces in more than 32 languages. Saba Learning Management Suite takes the global support to another level with multilingual administration interfaces and customer support to ensure the highest level of customer experience. The Saba Learning Management Suite also enables real-time knowledge sharing with collaborative and community-based learning for not just the sales, channel and customer service employees, but everyone in the extended value chain.
"Today's learning market is rapidly growing, as more organizations realize the importance of developing their key assets—their people," said Stacey Harris, vice president of research and advisory services, Brandon Hall Group. "Saba has a strong track record in the enterprise learning market and is well positioned to continue to meet customer demands. Unifying their offerings will greatly simplify learning processes and address the market demand for a unified offering that combines mobile, social and formal learning tools."
Key Highlights of Saba Learning Management Suite:

Formal and Social Learning Capabilities – Provides a single interface to access formal learning activities including courses, curricula and certifications, as well as enhance and extend informal learning engagement through discussion forums, groups, questions, real-time ratings and reviews.
Prescriptive Learning – Gives organizations prescriptive learning capabilities to ensure that people across the extended enterprise acquire the right knowledge and skills at the right time. Now, organizations can automatically prescribe and track a set of learning activities to a person or a large set of people based on their roles, jobs, hire date or activities.
Skills-based Learning – Allows employees to assess their competencies against those required for their own jobs, or for another job in which they are interested, and then take steps to acquire or improve any necessary competencies.
Virtual Classroom – Delivers a rich learning environment with unified Web conferencing in high definition video. The solution enables seamless reporting of training conducted using virtual classroom directly from the learning management system (LMS) to fulfill auditing and compliance needs. It also delivers the first Web video collaboration tool with HTML 5-based optimized viewing on mobile devices, including the iPad and iPhone, enabling users to access training or learning materials on the go.
Content Authoring and Management – Drives down cost and increases efficiency through management of content during the life-cycle and by eliminating duplicates of content creation. It also provides a highly-scalable, high-performance distributed content delivery mechanism across any sized enterprise.
Testing and Assessment – Allows training departments to demonstrate ROI from learning programs with pre and post training assessments and help determine effectiveness of the training programs to make necessary course corrections.
Certification and Compliance – Enables users to also achieve desired certifications to be compliant and continue to be eligible to perform their critical jobs. It delivers targeted compliance programs and prerequisites based on job roles, job type and organization.
Mobile Learning – Allows users to gain know-how in real time by accessing collaborative learning anytime and anywhere using everyday devices such as iPad, iPhone etc.
Extended Enterprise – Delivers capabilities to rapidly enable an extended value chain of channel partners, suppliers and franchisees across multiple geographies and locales. It also provides rich support for eCommerece capabilities to help turn training departments into profit centers.
Saba is proven in the learning space:

More than 2,100 global customers
More than 23 million worldwide users
Award winning Learning Management offering:
o Chief Learning Officer Magazine, "Gold Award for Excellence in LMS," 2011
o HR Executive Magazine, "Top Product of Year for LMS," 2011
o Finalist Best of Elearning! 2011 Awards
o Leader in Gartner's 2011 "Magic Quadrant for Corporate Learning Systems"
o 2011 Launch Pad Award at Enterprise 2.0 Conference
o 2011 Stevie Award for "Favorite New Software as a Service"
o Bersin & Associates' Vendor Innovation Award
o Cited as "Best Advance in Social Learning" from Brandon Hall
Supporting Resources

About Saba:
Saba (NASDAQ: SABA) enables organizations to build a transformative workplace that leverages the advent of social networking in business and the ubiquity of mobile to empower an organization's most mission-critical assets – its people. The company provides a set of people-centric enterprise solutions to various businesses and industries worldwide. Saba delivers cloud-based learning management, talent management, and social enterprise solutions to transform the way people work.
Saba's premier customer base includes major global organizations and industry leaders in financial services, life sciences and healthcare, high tech, automotive and manufacturing, retail, energy and utilities, packaged goods, and public sector organizations. Headquartered in Redwood Shores, California, Saba has offices on five continents. For more information, please visit http://www.saba.com or call +1-877-SABA-101 or +1-650-779-2791. SABA, the Saba logo, and the marks relating to Saba products and services referenced herein are either trademarks or registered trademarks of Saba Software, Inc. or its affiliates. All other trademarks are the property of their respective owners.
Contact:
Aly Kline
Saba
PR Associate
(650)581-2593
akline(at)saba(dot)com