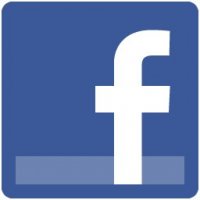 Houston, TX (PRWEB) March 24, 2012
Facebook games are more than just avenues of fun. They are a great way to reach people from different parts of the world. Facebook games offer standard rewards for player invitations which empowers the need to communicate and gather friends. Statusreel, a trendy and original Facebook widget, operates under this notion. It helps people find more friends in the ever-growing Facebook arena.
One of the famous games in Facebook today is Empires and Allies. People enjoy the game because it mixes city-building and war-time strategy. As usual, inviting friends can make anyone stronger in the game. That is why many Facebook users have created groups just to attract people. The developers of Statusreel saw this great opportunity to spark a niche.
Users of Statusreel can find people through the means of Facebook statuses. In a way, Statusreel is a global search engine for active statuses. Statusreel begins searching once the user inputs specific keywords. The widget will display statuses of people who used the keywords. Results are instantaneous, so no time is never wasted.
There are also some statuses saved in the widget. These statuses are divided into several categories. Funny Facebook status is the most famous category searched in Statusreel. That is why users prefer that category when it comes to finding game buddies. Typing game names in Statusreel turns over frequent results of gamers, as proven by different users.
Hardcore gamers even create blogs offering tips and the latest updates regarding the game. Blogs are also great ways to find game buddies, and Statusreel also supports this option. Since Statusreel offers a widget, anyone blogger or website can install it. Statusreel installation is also easy and does not take much time. Once installed, Statusreel will provide enhanced visibility. Now, visitors will get the chance to find Facebook statuses related to their own games.
Statusreel offers unique visibility for sites because of its simple features. New users are advised to visit the Statusreel website to find out additional information.
About Statusreel
Statusreel.com is a product designed to give end-users an instant amount of Facebook statuses in real-time. Users can search via keyword or by subject matter to see what chatter is taking place publicly on Facebook and the web. Statusreel also allows websites and blogs to embed a Facebook status widget directly into their site. Statusreel is a web-based Facebook tool that is 100% free.