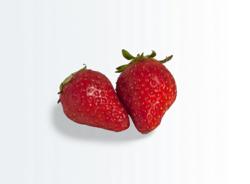 Benefits of of using Valoya LED lights are: faster flower induction, strong vegetative growth, and a more suitable working light enabling visual quality control
Helsinki, Finland (PRWEB) March 27, 2012
Researcher Dr. Timo Hytönen and his research team at the University of Helsinki tested several artificial light sources for improving vegetative growth and flowering of wild strawberries. The LED lights from Valoya Ltd were among the tested products and proved to be superior in comparison to tested High Pressure Sodium (HPS) lights and to competing horticultural LED lights from a large multinational company.
The purpose of the test was to evaluate the performance of the lights and the suitability of the light spectrum for plant flowering and growth. The test also evaluated the sufficiency of light intensity and the overall quality of cultivated plants. The benefits of using Valoya LED lights compared to the other light sources were: faster flower induction, strong vegetative growth, and a more suitable working light enabling visual quality control.
With Valoya LED lights, everbearing strawberries flowered already 5 weeks after starting light treatment. This was one week earlier compared to plants cultivated with HPS lights. In addition, the spectrum of Valoya LED lights allowed strict control of the photoperiodic flowering response. The blue/red LED fixture from the multinational company proved to be challenging due to the low light intensity resulting in lights being too close to plants. Also, the blue/red light spectrum made visual quality control impossible and working in the growth room unpleasant in general.
Due to the excellent results gained with the Valoya AP67 LED lights, Dr. Hytönen ultimately decided on the Valoya AP67 LED lights for his growth room. The lights are now in active use, enabling shorter growth cycles, better flowering and high quality plants, in no natural light conditions.
About Valoya
Valoya is a provider of energy efficient LED grow lights. Valoya LED lights have been developed using Valoya's proprietary LED technology and extensive plant photobiology research. Currently, Valoya's growth lights are used for a wide variety of plant species in 15 countries. Valoya's customer base encompasses numerous greenhouses and research institutions all over the world.
Valoya has a complete range of products to satisfy various plant lighting needs: The L-series in a T8 form factor for easy replacement of fluorescent tubes in low proximity applications. The R-series is a powerful roof light that comes in two models R200 and R400 to replace High Pressure Sodium (HPS) installations. The B-series bars are perfect for inter-lighting, mid height installations and for special cultivation spaces within residential areas. B-series come in B50/B100/B150/B200 varieties.