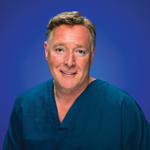 GrindGuardN is the most effective, comfortable device that I've ever used.
Clarkston, Mich (PRWEB) March 22, 2012
Migraines can be attributed to many different causes, but if your migraines are misdiagnosed it will be difficult to get relief. After years of suffering from daily migraines and unsuccessful attempts for treatment, practicing dentist Dr. Joe Pelerin developed GrindGuardN. Where other treatments have offered temporary relief, it wasn't until GrindGuardN that Dr. Pelerin put a final stop to his migraines. Migraines can interfere with your daily life, making it difficult to work during the day and sleep at night.
Teeth grinding is a little known cause to migraines. When you suffer from migraines that are also complemented with other symptoms including jaw, neck, facial and shoulder pain; GrindGuardN is your answer. Many people today suffer from bruxism, also known as nighttime teeth grinding and are unaware of it.
Teeth grinding is one of the main sources of migraines and chronic headaches, while so many Americans are unaware of their teeth grinding habits. The Benchmark Dental Lab claims that up to 50 percent of Americans are teeth grinding sufferers, and many of these people are clenching and grinding their teeth without even realizing it. Although high levels of stress can cause teeth grinding, it often occurs during sleep and is also caused by an abnormal bite.
Migraines occur when blood vessels become enlarged and press down on the trigeminal nerve. This nerve is responsible for the temporalis muscle and other muscles in the lower jaw. Teeth grinding causes aggravation to the trigeminal nerve and the muscles in your jaw. Therefore, your teeth grinding is causing your painful migraines.
While anyone who has ever had a migraine would not argue that they want the pain to stop, the real goal is to avoid them. Drugs or medication don't always work, and sometimes they cause even greater side effects. If you suffer from migraine headaches, there is a way to prevent the pain from happening- without medication.
GrindGuardN is the FDA-approved mouth guard to prevent teeth grinding. Developed by concerned dentist Dr. Joe Pelerin, GrindGuardN is uniquely designed with a Central Power Bar to reduce grinding by up to 70 percent. The Central Power Bar releases the stimulus at the mid-line, taking the pressure off of the temporalis muscle. The Central Power Bar also stops your upper and lower back teeth from grinding together.
Other horseshoe mouth guards can actually increase bite pressure because your back teeth are still able to bite down onto the device. GrindGuardN is small, touching only the first six to eight teeth. This makes it impossible for your back teeth to bite down and clench together. Other mouth guards are expensive, some costing $800! GrindGuardN is the more affordable and more effective mouth guard for only $69.
GrindGuardN is not only more affordable than other mouth guards, it is also more durable and longer-lasting. Smaller, more comfortable and custom-fit to each patient, GrindGuardN is the best. GrindGuardN will prevent the painful symptoms of teeth grinding, and it will help prevent future health complications. GrindGuardN has been helping people find relief not only from pain, discomfort and damage, but also from costly dental bills and procedures.
"I created GrindGuardN to reduce the damage and discomfort caused by teeth grinding, because I have seen so many people suffer needlessly from this. I also suffered from bruxism for more than 25 years, and the products I tried were too expensive, uncomfortable and ineffective," said Dr. Joe.
GrindGuardN is available through an easy online ordering process at GrindGuardN.com. There is a way to prevent painful migraines, stop migraine symptoms and avoid migraine triggers without medication.
Migraine headaches are only one of the many teeth grinding symptoms. If you or your dentist notice that your teeth appear worn down, chipped, fractured or flat, or if you are experiencing increased sensitivity, you are probably grinding your teeth. You may also suffer from jaw pain, earaches, and tension in the neck and shoulders. Left untreated, teeth grinding symptoms will cause years of pain and discomfort, and even irreparable damage to your teeth. Bridges, crowns, root canals, implants, partial dentures, and even complete dentures may be needed as a direct result of teeth grinding and clenching.