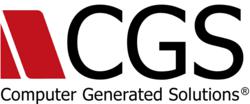 New York, NY (PRWEB) March 20, 2012
In an article entitled, "Answering the Call of the Dynamic Needs of the Large Private Equity Firms," CGS's Joseph V. Singh and Subhendu K. Misra discuss the changes in hedge funds and private equity firms since the Credit and Housing Crises in 2008 and how service providers can meet the demanding needs these firms, particularly the portfolio companies.
Historically, hedge funds have their requirements met by their prime brokers, specialty provider, or the fund's internal operations and IT functions. However, Singh and Misra focus on other parts of the private equity firms and their business process enhancement opportunities.
"Anyone who has spent time in large enterprises knows that once divisions start to have their own utility functions (e.g. research, IT, operational units) there is bound to be inefficiency: infrastructure redundancy, technology crawl, loss of collective pricing ability, standardization, and so forth," says Singh. "We believe that these inefficiencies and corresponding service gaps lead to a number of efficiency improvement opportunities for private equity firms."
Singh and Misra also illustrate specific private equity firm requirements, including rapid analysis and strong confidentiality, global reach, local response, industry depth and access to expertise. Additionally, they point out that CGS has created several service offerings in response to those needs, most of which cannot be matched by the larger service providers.
"To address the needs, CGS and its business partner firms have established a range of private equity and funds services offerings consisting of high-touch and personalized advisory services, outsourcing/staffing/presence in local hubs, a range of managed services, and dynamic infrastructure and systems integration," says Misra.
Joseph Singh has 15 years of experience in asset management with IBM, JP Morgan, and Bankers Trust. He is currently the Head of Business Development at CGS.
Subhendu Misra is a management consulting veteran of IBM and PricewaterhouseCoopers. He is currently the Vice President of Strategy at CGS.
To learn more and access the complete article, please visit http://www.cgsinc.com/services/managed-services.html
About CGS
For more than twenty-eight years, CGS has enabled global enterprises, regional companies and government agencies to drive breakthrough performance through technology. Headquartered in New York City, CGS employs over 4,500 professionals in 20 offices in North America, Latin America, Europe and Asia. With global delivery capabilities, expertise across leading platforms and deep experience in multiple industries, CGS has become the IT partner of choice for thousands of organizations worldwide. CGS delivers a wide array of proprietary and third-party business applications, technology, business services and business process outsourcing solutions, including customer care, technical support and corporate learning & training. For more information please visit http://www.cgsinc.com.