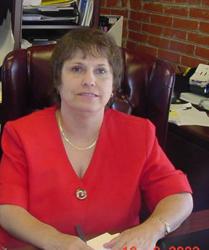 While working with facilities like Open MRI of Pueblo, Paula Belden has used her role with DataSolv to serve as a teacher and role model to all her employees over the years
Pueblo, Colorado (PRWEB) March 20, 2012
Paula Belden, the CEO of DataSolv, was honored once again this year during Women's History Week at the 2012 Outstanding Women's Awards, presented by the Pueblo City-County Library District.
Previously awarded the Boss of the Year honor by the American Business Women's Association, Belden is pleased that she was selected for another honor. As a multi-winner of Pueblo Business Journal's Women Owned Business and nominated for awards by the University of Southern Colorado, it is clear that the respect seen from the industry is well deserved.
Since she began her work with DataSolv, it has been Paula Belden's mission to not just thrive in her industry but to also empower other women to build confidence in the work field by sharing passions, work ethic and collective success.
For over 20 years, DataSolv has provided healthcare management application software, billing, management, contracting and credentialing services to healthcare provider offices, TPA services for health plans and self-managed medical insurance programs. While working with facilities like Open MRI of Pueblo, Paula Belden has used her role with DataSolv to serve as a teacher and role model to all her employees over the years, helping them to work full time while still being active family leaders. Her compassionate attitude and dedication serves as an example to the entire community.
About DataSolv
DataSolv Services, Inc. (formerly ProData Services, Inc.) was founded in 1980. The DataSolv software, which is based on an information management and database structure, is offered to physicians to help them manage their offices as well as providing the systems for the inception of billing service Physician Assistance Services, Inc in 1988. This database allows physicians to track financial information and track patients' illnesses and assisted in care well ahead of the advent of the current Electronic Health Records. The system relieved physicians of the strain of claims management by allowing an in-depth tracking of insurance companies deficiencies of their claims processing. This allowed physicians to hold the insurances more accountable in claims payment according to the actual contract opposed to the actual deficient payments being made by the insurances. With the development of their Third Party Administration (TPA) systems and services, for several companies, re-pricing became a critical tool in staying even in the heath care arena both for everyone services by DataSolv Services, Inc.