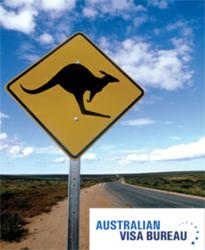 The changes will make it easier for plenty of people wanting to move to Australia.
London, UK (PRWEB UK) 27 March 2012
Australia has remained one of the few countries to escape the global financial crisis yet its economic growth has given rise to another problem: staff shortages. The booming mining industry has meant that more and more skilled workers are required Down Under and the Australian government has made changes to the employer sponsored category of Australia visa, the 457 visa, to encourage more people to fill the ever widening skills gap.
Speaking at the Law Council Australia's 2012 CPD Immigration Conference, Immigration Minister Chris Bowen outlined changes to the 457 application policy which are intended to make the process simpler and more streamlined. The changes, along with the new initiative SkillSelect, are expected to be rolled out on 1, July.
Mr Bowen explained that many foreign skilled workers already in Australia have to leave the country when their visa expires. The announced changes therefore are intended to make the path to permanent residency more straightforward.
Under the changes, the six permanent categories of employment sponsored visa will be merged into just two: the Employer Nomination Scheme (ENS) and then Regional Sponsored Migration Scheme (RSMS). These two categories will form part of the new 'fast-tracked' Australia immigration system which hopes to get workers to where they're needed as fast as possible.
The changes included in Mr Bowen's announcement include the raising of the minimum age of application from 45 to 50 and the removal of language and skills assessments for certain occupations.
Leonie Cotton, Casework Department Manager at the Australian Bureau, says the changes "will make it easier for plenty of people wanting to move to Australia."
"Raising the age limit to 50 will give plenty of people who felt they'd missed their chance the opportunity to move to Australia while fewer categories under the new system will mean the speed at which we can manage applications will make that dream easier to achieve."