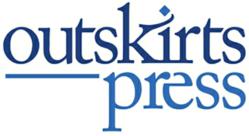 The top ten best selling books in self-publishing for February 2012.
Denver, CO (PRWEB) March 20, 2012
Alphabetically, its ten best performing self-published books for February were:

A Culture Worth Saving by Robert P. Jones
Abacar by John Williamson
Alice and Herman the Bedbug by Jerry Showman
Great Gramma Ann's Scrap Book by Lyndon Kelly
The Job by Cramer Louis Jackson
Letters to a Young Huntsman by Andrew Barclay
More Like Christ by John Rabbitt
My Brother is Artistic by Jane Webb
Tied Hard and Fast by Don Cadden
Touched by a Child by George Towery
All these books, and other Outskirts Press titles, are available from all major online retailers like Amazon, Barnes & Noble, Powells, Books A Million, and others, plus conveniently from the Outskirts Press Direct bookstore at http://outskirtspress.com/bookstore for discounts ranging from 10% – 55%.
About Outskirts Press, Inc.
Outskirts Press offers high-quality, full-service self-publishing and book marketing services for writers and professionals who are seeking a cost-effective, fast, and flexible way to publish and distribute their books worldwide while retaining 100% of their rights, 100% of their profits, and 100% of the creative control. http://www.outskirtspress.com.
###
Outskirts Press, Inc., 10940 S. Parker Rd - 515, Parker, Colorado 80134
http://outskirtspress.com 1-888-OP-BOOKS