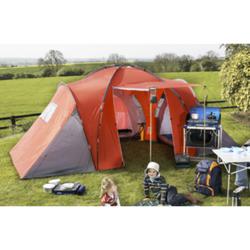 (PRWEB UK) 21 March 2012
Today Bonnington Plastics Ltd, a UK wholesaler and manufacturer of the Kingfisher ranges of goods, announced that they had made a new selection of tents available for retailers to purchase.
Bonnington Plastics Ltd has put a lot of thought and careful manufacturing into the new range of tents, in order to give retailers the best quality products. Ian Fisher, a representative from Bonnington Plastics Ltd said, "These tents are superior to most others on the market because of the manufacturing process that we use. The company is very excited about the prospect of its tents saving festival attendees from sleeping in the cold weather."
Many retailers buy in their camping stock to specifically cater to those attending festivals, especially the ones situated near the festival site. A good quality tent that will last a long time will be more desirable than a cheap one that won't make it to the end of a festival, which is why retailers are excited about the Kingfisher range.
The tents will also be gratefully received by camping retailers that are supplying to holiday and serious campers this year. The British weather is only good for camping for the small period of summer, and people love to get outdoors and make the most of it while they can, which is why Bonnington Plastics have released the new Kingfisher tents today.
The Kingfisher tents come in a range of sizes, from a small beach tent all the way up to a 6 person tent. Customers will be buying these in preparation for the festivals they will be attending this year, and also any camping trips or holidays.
Bonnington Plastics Ltd is the manufacturer of the Kingfisher brand. The company are also a wholesaler of Kingfisher products and other goods for gardening wholesale. They sell to retailers all over the country via their website, making all of their goods available for viewing at any time.