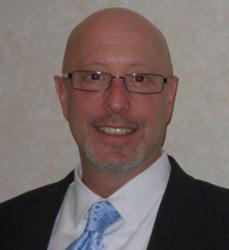 "We are confident that Adam will apply this experience, plus his keen analytical and research skills and creative solutions, to the thriving Catapult organization." - Mark Hunker, Chief Operating Officer and Executive Vice President
Bethesda, MD (PRWEB) March 20, 2012
Catapult Technology, Ltd., a leading Information Technology (IT) contractor to the federal market, announces that Adam L. Wieder has joined the company as Chief Marketing Officer (CMO).
As CMO, Wieder will work closely with business development teams to help drive company growth and bring increased value to customer relationships. He will have a hand in all facets of corporate and new business development, including market intelligence and research, capture, pricing, and customer service. He will also help shape market and sales strategies and lead proposal teams as he works toward such objectives as new revenue generation, cost reduction, and risk mitigation.
Wieder will report to Mark Hunker, Catapult's Chief Operating Officer and Executive Vice President.
"We're excited that Adam has joined Catapult Technology," said Hunker. "His addition to the Catapult team reflects the company's strategy to closely connect business development and customer satisfaction initiatives and bring an aggressive vision for the company's growth going forward.
"With twenty-five years in the delivery of services and solutions to the federal government, we are confident that Adam will apply this experience, plus his keen analytical and research skills and creative solutions, to the thriving Catapult organization," Hunker added.
Previous to joining Catapult, Wieder was Executive Vice President at DKW Communications, Inc., where he implemented initiatives that enabled the company to compete for complex IT services contracts. Throughout his career, Wieder has also held the position of Senior Vice President Business Development at Computer & Hi-Tech Management, Inc. and a variety of sales, program management, and analyst positions.
About Catapult Technology
Catapult Technology is a leading Information Technology contracting firm that provides a wide array of information technology services to the federal government. The firm's Technology and Management Solutions division serves civilian departments and agencies; its Enterprise Systems division serves defense and intelligence departments and agencies. Catapult was founded in 1996 and is headquartered in Bethesda, Maryland. Learn more at http://www.catapulttechnology.com.