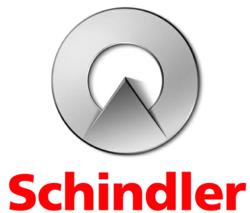 MORRISTOWN, NJ (PRWEB) March 21, 2012
Schindler Elevator Corporation now offers architects a "Vertical Transportation: Machine Room-Less (MRL) Elevators" lunch and learn course approved for 1.25 LCU (Learning Credit Units) from the American Institute of Architects' (AIA) Continuing Education System (CES). A one hour seminar, the course qualifies as HSW (Health, Safety, Wellness). Architects can also take the course online at AECDaily.com to receive 1.0 LCU.
The course (VTMRL1) provides an overview of machine room-less (MRL) elevators and includes discussions on the history of elevators, low-rise and mid-rise applications, industry standard configurations, and the green benefits achieved using machine room-less elevators.
Schindler also offers four other seminars to provide architects, designers and builders information about the latest developments in elevators, escalators, and other general vertical transportation technology and sustainable design:

"Escalators for Public Transportation" (ESC001) instructs AIA members on how to choose the right escalator for their public transit requirements. (1.5 LCU)
"Vertical Transportation – Escalators" (ESC002) focuses on escalator architectural features, mechanical components of escalators and escalator design drawing review. (1.5 LCU)
"General Vertical Transportation" (VTB001) provides members with information about industry product offerings and applications. (1.5 LCU)
"Sustainable Design" (SDSEC1) includes information on how elevators and escalators contribute to LEED certification. (1.0 LCU)
The Continuing Education System from AIA is designed to offer valuable opportunities for members to maximize their professional skills through effective learning partnerships with companies like Schindler. As part of the AIA program, architects are required to complete 18 credit hours per year in order to remain as active members.
For more information about Schindler's continuing education courses, architects should contact a local Schindler office by calling: 1-877-696-8382 or visiting the company's web site: http://www.us.schindler.com.
About Schindler Elevator Corporation
Schindler Elevator Corporation is the North American operation of the Switzerland-based Schindler Group, a leading global mobility provider with approximately 43,000 employees operating in more than 100 countries. Schindler supports sustainable urban development with safe, reliable and ecologically sound mobility solutions and its equipment moves one billion people every day all over the world. In 2011, Schindler was named one of Forbes Magazine's 100 Most Innovative Companies, and two of the company's products received the 2011 Architectural Products' Product Innovation Award. For additional information about Schindler Elevator Corporation, visit the company's Web site at http://www.us.schindler.com.