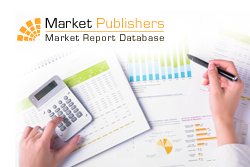 London, UK (PRWEB) March 20, 2012
PCB is the cornerstone of the electronics industry, and the circuit of all electronics requires PCB. In 2010, the global output value of the printed circuit board (PCB) industry grew by 23.8%, a record high since 1998. Last year, the growth in the world output value slowed down to only 5.9%, with the figure expected to further trend down to roughly 4% in 2012. China's PCB output value is estimated to reach USD 13.22 billion in 2012, representing an annual growth of 7.6%. Last year, the production value of Taiwanese PCB makers operating in China accounted for 37% of the country's total, followed by Hong Kong companies, with 22%, and European producers, with 19%.
In the face of tougher operating challenges in eastern and southern China, including labor shortages and rising wages, Taiwanese PCB producers operating in the country are beginning to relocate further inland, mostly centering in Hubei and Chongqing. Of the top 25 PCB businesses on the mainland in terms of sales revenue, eight are from Taiwan, compared with seven from Japan. Most Japanese PCB operators in China are business groups, while those from Taiwan are small and medium enterprises.
New research report "Global and China Printed Circuit Board (PCB) Industry Report, 2011-2012" developed by ResearchInChina has been recently published by Market Publishers Ltd.
Report Details:
Title: Global and China Printed Circuit Board (PCB) Industry Report, 2011-2012
Published: March, 2012
Pages: 175
Price: US$ 2,600
http://marketpublishers.com/report/technologies_electronics/hardware_equipment/global_n_china_printed_circuit_board_pcb_industry_report_2011_2012.html
The research report delves into a detailed discussion of the rigid PCB industry from a global perspective and focuses on an insightful review of the sector in China.
Report Contents:
1. Overview of PCB Industry
1.1 Industrial Output Value
1.2 Recent Developments and Trends
1.3 PCB Industry in Taiwan
1.4 PCB Industry in Chinese Mainland
1.4.1 Industry Scale
1.4.2 Investment Projects and Positions of Major PCB Corporations in 2011
1.4.3 Policies on PCB Industry
1.5 PCB Industry in Europe
2. PCB Downstream Market
2.1 Mobile Phone
2.1.1 Global Market Size
2.1.2 Market Share of Brands
2.1.3 Smartphone Market and Industry
2.1.4 China Mobile Phone Industry by Region
2.1.5 Ranking by Output of Mobile Phone Corporations
2.2 Notebook
2.2.1 Global Market Size and Brand Pattern
2.2.2 Tablet PC Market
3. PCB Industry
3.1 PCB for Mobile Phone
3.1.1 Ranking of Mobile Phone PCB Corporations
3.1.2 Supply Relation of PCB Corporations for Mobile Phone Brands
3.2 PCB for Memory
3.3 Photovoltaic Panel
3.4 PCB for Automotive Electronics
3.5 PCB for Notebook
3.6 IC Substrate Industry
3.6.1 Profile
3.6.3 Technology Development
3.6.4 Market
3.6.5 Industry
3.7 Ranking of PCB Corporations Worldwide
4. PCB Corporations
4.1 Unimicron
4.2 Compeq
4.3 Hannstar Board
4.4 Gold Circuit Electronics
4.5 Tripod Technology
4.6 Meiko
4.7 CMK
4.7.1CMK Electronics (Wuxi)
4.7.2 CMK GBM
4.7.3 CMKC Dongguan
4.8 IBIDEN
4.9 Daeduck Electronics
4.10 TTM
4.11 Unitech PCB
4.12 AT&S
4.13 Kingboard
4.13.1 Elec & Eltek
4.13.2 Techwise Circuits
4.13.3 Express Electronics
4.14 SIMMTECH
4.15 Taiwan PCB TECHVEST
4.16 Ellington Electronics
4.17 Chin Poon Industrial
4.18 LG INNOTEK
4.19 SEMCO
4.20 Founder PCB
4.21 Gul Tech
4.22 Dynamic Electronics
4.23 Viasystems
...
More new market reports by the publisher can be found at ResearchInChina page.