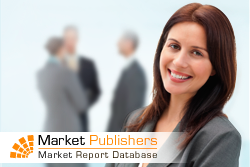 London, UK (PRWEB) March 20, 2012
Cloud computing has emerged as a potential solution for managing data generated from the advanced metering technology used in smart grids. Issues related to the large-scale, real-time computing, communication, transfer and storage of data generated by smart grid technologies can all be addressed through cloud computing. Cloud computing is a new phenomenon in the field of information technology that will allow utilities to make better use of their storage and processing capacity in smart grids. The need for cloud computing will increase as the deployment of smart meters and intelligent electronic devices increases.
The understanding of business models and the economics of distributed computing systems and services is necessary in order to build sustainable e-infrastructure and businesses around this paradigm of sharing cloud services. Today, only a handful of companies have created successful businesses around cloud services.
New market research study "State of the Cloud: Analysis of Cloud Services, Companies, and Applications" elaborated by Mind Commerce Publishing has been recently published by Market Publishers Ltd.
Report Details:
Title: State of the Cloud: Analysis of Cloud Services, Companies, and Applications
Published: March, 2012
Pages: 60
Price: US$ 995
http://marketpublishers.com/report/technologies_electronics/telecommunications/state_of_cloud_analysis_of_cloud_services_companies_n_applications.html
The research study evaluates the major trends in the global cloud computing industry including the effect of cloud services on mobile applications/stores. The report features a cloud computing case study and ROI assessment; as well as includes a comparison of cloud services providers with analysis of major companies/offerings including Saleforce.com, Google, and a SWOT analysis of Amazon cloud services.
Report Contents:
1 Executive Summary
2 Introduction
2.1 Case Study: Amazon Web Service and Cloud Infrastructure
2.2 Cloud Applications
2.2.1 Grid Computing
2.2.2 Case Study: How to Use Grid Computing to Save it Costs
2.2.3 Transaction Systems
2.2.4 Deploying Cloud Computing
2.2.5 Cloud Formation
2.3 Cloud Deployment Scenarios
2.3.1 Scenario 1
2.3.2 Scenario 2
2.3.3 Case Study: Cloud and the Return on Investment (ROI)
3 Mobile Cloud
3.1 Case Study: How to Use the Cloud with Mobile Apps
3.1.1 Sales Force Cloud Goes Mobile
3.2 The Future of the Application Markets with the Cloud
4 Providers Analysis and Market Projections to 2017
4.1.1 Google vs Amazon as a Cloud Service Provider:
4.1.2 HP to Penetrate the Cloud Market
4.1.3 Mobile Cloud Computing Markets
4.1.4 The Future of Apps in the Cloud
4.1.5 Context and Location Sensitive Applications in the Cloud
4.1.6 Pay Point Solutions
4.1.7 Swarm Data Mining
1.1 Predictions for the Next Generation
4.1.8 Mobile Payment Systems in the Cloud
4.1.9 M-Payment Analysis
4.1.10 Money Transfers
4.1.11 Geo Tagging Multimedia in the Cloud
4.1.12 Breaking the Phone Mold
4.1.13 Summary
4.1.14 Cloud Computing and Big Data
4.1.15 Conclusion
More new market research studies by the publisher can be found at Mind Commerce Publishing page.