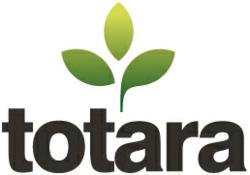 Cubic Consulting Chief Executive, Virginia Smith said, "We have been impressed by the Totara solution and look forward to utilising the product to complement our existing services."
Wellington, New Zealand (PRWEB) March 20, 2012
Chief Executive, Virginia Smith said, "We have been impressed by the Totara solution and look forward to utilising the product to complement our existing services. I believe our customers will find that the TotaraLMS provides them real value for money in managing their learners' needs."
Richard Wyles, CEO of Totara added, "We are excited to have Cubic Consulting join the network. Australia is the home of Moodle and we have very strong demand for the corporate distribution, TotaraLMS in the corporate and health sectors. Cubic Consulting is very focused on improving workforce performance and this strongly aligns with our mission. Their expertise in change management and implementation adds significant capability to the partner network."
About Totara
Founded by Kineo eLearning and Catalyst IT, Totara Learning Solutions is a global alliance dedicated to fundamentally changing the nature of the LMS software market. Totara is a commercial distribution of the open source platform, Moodle, and is available on a subscription basis which provides ongoing support and enhancements. Totara can reduce a corporate enterprise's learning management costs significantly whilst providing some of the most advanced learning management functionality.
From a simple concept; that open source software, developed with an active community, can deliver real benefits in learning and development for corporate organizations, comes a big vision; to transform corporate learning. Totara is delivering this vision though;

Driving down costs with zero license fees
Delivering peace of mind with commercial support
Collaborative model of innovation
Making customization easy
Having a different way of innovating
Over 100 organizations have already selected Totara LMS. These include large corporations with over 100,000 employees to small enterprises. Totara LMS clients come from a variety of sectors, including finance, retail, energy, health, government and the not-for-profit sector.
For more information visit: http://www.totaralms.com
About Cubic Consulting
Cubic Consulting is a specialist consulting group established in Australia. The management and staff offer a wealth of experience and expertise having clearly established a reputation for excellence across 3 service dimensions - Change, Learning and Performance.
Cubic Consulting has extensive experience in, and an understanding of, the change, learning and performance challenges being faced by Australian business and government. Our team has delivered high quality solutions to more than 120 clients in Australia and across the Asia Pacific region. Our engagements and projects range from single person consulting assignments to major business transformation programs and customised eLearning development.
A key part of our model is to harness the skills and experience of our Principal and Lead Consultants who provide innovative and thought leading solutions and services. Within this group, domain expertise includes Change Management, Communications, Learning & Performance, eLearning, Instructional Design, Graphic Design, Technical solutions and Process Optimisation.
We want to ensure our clients realise the return on their investment by reducing time to value, reducing business risk, enhancing business continuity and ultimately establishing an environment for continuous improvement and innovation.
Cubic is accredited and operates under the industry acknowledged quality standard AS/NZS ISO 9001:2000
For more information visit: http://www.cubicconsulting.com.au