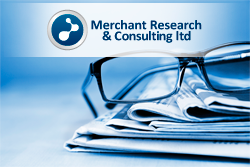 London, UK (PRWEB) March 20, 2012
Iron ore remains the key source of primary iron which is widely applied by the iron and steel industries. The global iron ore market closely follows the overall mining sector trends. With the demand for the metal being on rise primarily in the developing economies, the iron ore output is likely to up in the coming years. However, the industry faces a number of hurdles such as proper infrastructure development delays within the emerging countries, environmental restrictions and legal issues.
The total iron ore market is expected to grow and consolidate slowly but confidently. The world leader of the metal production is China with 39.3% market share followed by Australia (17.6%).
Detailed and all-covering market analysis of iron ore industry is the focus of the new study "Iron Ore Market Review". The study examines the market from the global, regional and country perspective and gives information on its past landscape/ present state and future forecast developments through 2017.
The study covers insightful market data including iron ore production and consumption, demand and supply dynamics, prices review and trade activities. Key marketers are profiled and major industry news and events are discussed. Projections show the market up to 2017 – its trends, opportunities and challenges, material prices and volumes.
Report Details:
Iron Ore Market Review
Published: January, 2012
Pages: 45
http://mcgroup.co.uk/researches/iron-ore
Report Contents:
DISCLAIMER
RESEARCH METHODOLOGY
1. WORLD IRON ORE MARKET
1.1. Iron Ore in Global Industry
1.2. Iron Ore Market Overview
1.3. Iron Ore Prices
2. NORTH AMERICAN MARKET OF IRON ORE
2.1. USA
2.2. Canada
3. LATIN AMERICAN MARKET OF IRON ORE
3.1. Brazil
3.2. Venezuela
4. EUROPEAN MARKET OF IRON ORE
4.1. European Union Market of Iron Ore
4.1.1. Sweden
4.2. CIS Market of Iron Ore
4.2.1. Russia
4.2.2. Kazakhstan
4.2.3. Ukraine
5. ASIAN MARKET OF IRON ORE
5.1. China
5.2. India
6. AFRICAN AND MIDDLE EAST MARKET OF IRON ORE
6.1. Iran
6.2. South Africa
7. OCEANIAN MARKET OF IRON ORE
7.1. Australia
8. FUTURE OUTLOOK (2012-2016)
LIST OF TABLES
Monthly market monitoring service for iron ore is also available.
The study on iron ore market has been provided by Merchant Research & Consulting Ltd, an internationally recognized market research agency, specializing in chemical industry. "Iron Ore Market Review" is offered within the catalogue "Metals", which also incorporates reports on Aluminum, Arsenic, Beryllium, Copper, Iron and Steel, Lead, Mercury, Nickel, Silver, Titanium markets.