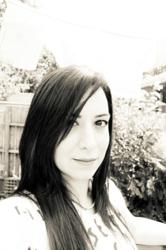 MyShindigs provides an advantageous channel for companies such as The Planning House to expand not only their social calendars, but their businesses as well.
Boston, MA (PRWEB) March 21, 2012
As the embattled American economy begins to slowly emerge from the long recession and shift from a period of lost jobs and difficult economic times to a phase of growth and recovery, many who have lost their jobs are turning to entrepreneurship to regain their footing along the path to business success and prosperity. In the thriving event planning industry MyShindigs.com is fast becoming a resourceful tool in the recipe for success for budding party and event entrepreneurs.
The event industry is a billion dollar industry with many opportunities abounding for up and coming entrepreneurs to take advantage of. Event planning management and the countless other related services that have become increasingly more important communication tools are being utilized by companies of all sizes. The recently launched MyShindigs.com social media website is fast evolving as a valuable resource for those involved in the space. The website is comprehensive from invitation tools through to a resource sharing module where industry professionals can share information like budgeting and scheduling templates.
MyShindigs is revolutionary in the sense that it opens up the platform to those in the promotions and service sectors as well as the general public wanting to expand their social calendars by searching for and possibly attending interesting local parties as well as enhancing their social lives. As the website grows and evolves, the site co-founders', Jason Andrews and Matthew Tautt, objective is to empower and enable people to simply search for nearby parties and events of interest and invite themselves into these events. The evolution and usefulness of social media is on display as MyShindigs is a website that is proven to be a valuable business and information tool while also being used for entertainment and a life of leisure. The platform is open to all to populate with any event or party imaginable.
Mina Cicconi, founder of The Planning House in Toronto, Canada, an avid user of the website notes, "My event planning company is moving into a growth phase and as an entrepreneur, time is a most precious commodity. MyShindigs is user-friendly and connects the dots for me. It's a living community of sharing and connecting that affords users real-time experiences."
Founded in 2009, The Planning House specializes in corporate events, charitable fundraisers, as well as "once in a lifetime" social milestone occasions. Mina adds, "Many websites offer more of the same redundant messaging, primitive architecture and an abundance of relationships without social capital, that don't necessarily translate into business. I know with this site that I'm getting something more. MyShindigs is not one of the usual carbon copy social networking sites; it is a website where I can connect with new and existing clients in a meaningful way. Ultimately, MyShindigs is a site that works for me, not the other way around.'
The on-site services are all-encompassing and even allow those in the event industry to post wanted ads in search of new employees. The business of partying isn't all fun and games, although MyShindigs is enabling those in the events industry to make life easier by maximizing their profits, share information with peers and manage their events more efficiently.
In a sense MyShindigs is facilitating entrepreneurs to launch and manage their events related businesses and learn from their peers. It is a community for those who enjoy throwing parties and events whether for profit or recreation, those who service the space and those who simply like to socialize. The ingredients are in place for an innovative and successful event and social media website. MyShindigs.com provides an advantageous channel for companies such as The Planning House to expand not only their social calendars, but their businesses as well.
About MyShindigs
MyShindigs is a social networking platform that specializes in allowing members to plan, organize, manage and promote their public, private and company events and parties. MyShindigs allows users to search out, share, follow and join each other's events and parties of interest to expand their social calendar throughout their lives. For more information, visit http://www.myshindigs.com.