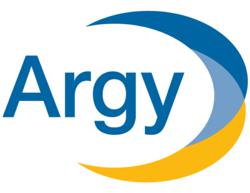 McLean, VA (PRWEB) March 20, 2012
The partners of Argy, Wiltse & Robinson, P.C. (Argy) are actively exhibiting thought leadership through involvement in events, articles and boards. In recent weeks, Argy partners have shown their skills:

Steve Wiltse, Co-Founder and Partner, was named to the Cardinal Bank Board of Directors. Chairman and CEO of Cardinal Financial Corporation, Bernard H. Clineburg, said "Cardinal is pleased to have an individual of Steve's caliber join our distinguished Board of Directors. His community involvement and professional leadership will be invaluable in helping our company achieve growth and success in the future."
Patty Brickett, Partner-In-Charge of International Services, presented on "Expatriate Tax for Human Resources" in February. The goal of this event, hosted by Northern Virginia Society for Human Resource Management (NOVA SHRM), was to provide a framework for HR professionals to review and understand key tax considerations related to sending employees overseas for business trips or on longer term assignments.
Sajeev Malaveetil, Partner-In-Charge of Argy's Business Consulting Group, saw one of his articles published in the March issue of Contract Management magazine. This article, Contractor Business System – General Control, can be found on the Argy website and is the first in a series focused on the increasing oversight and scrutiny of Government contractors' business systems.
Chris Sintetos was quoted in a Forbes® article titled Rising Tax Bills Are On The Way: 8 Ways To Reduce Yours. Chris commented on possible upcoming changes to the lifetime gift exclusion.
In the coming weeks, partners can be spotted at the following events:
At the end of March, Sara Zeller will be moderating the ACG National Capital Chapter Emerging Growth Business Roundtable. This event, held in Vienna, VA, will focus on building value from the beginning to keep options open in regards to exit strategies.
Jeff Schragg will be moderating Bisnow's "CEO Strategies: The Future of Associations" event on March 23rd. The event will take place in Washington, DC.
About Argy, Wiltse & Robinson, P.C.
Headquartered in McLean, Virginia, with offices in Bethesda, Maryland, and Fort Lauderdale, Florida, Argy, Wiltse & Robinson, P.C. (Argy) provides specialized tax, accounting and business consulting services. The company — one of the largest public accounting firms in the Washington metropolitan region — serves a broad base of clients in the government contracting, nonprofit, technology, real estate, medical, publishing, professional services and hospitality sectors. Argy's exceptional service and consistent rapid growth have been recognized by such publications as Inside Public Accounting, American City Business Journals, Accounting Today, Public Accounting Report and Forbes. For more information, visit http://www.argy.com.