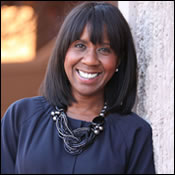 Tempe, AZ (PRWEB) March 22, 2012
The Maricopa Community Colleges' Center for HR Innovation, Strategy & Planning (CHRISP) has been chosen to receive the Western Region Excellence in Human Resource Practices Award by the College and University Professional Association for Human Resources (CUPA-HR).
The award honors CHRISP's innovative achievements in providing strategy, tools, resources and focus for the Maricopa Community College's Human Resources division. The award, to be presented at CUPA-HR's regional conference in Sacramento March 18, includes a $750 scholarship contribution that will be given to the colleges, and the entry of CHRISP in the CUPA-HR national Excellence in Human Resource Practices competition later this spring.
The regional award honors the achievements of college and university HR professionals or teams at CUPA-HR member institutions in improving the quality of programs and services on their campuses through effective HR administration practices. In making the award , the organization gives preference to achievements that have the potential to become models or best practices.
As part of the regional conference, Nikki Jackson, Maricopa's Vice Chancellor for Human Resources will be a keynote speaker, speaking on the topic: "Transforming HR: By Any Means Necessary." In her remarks, Ms. Jackson describes her work to transform two public-sector HR departments into strategic business partners.
Led by Dr. Josh Mackey, CHRISP was created by Ms. Jackson shortly after her arrival at Maricopa. It focuses on HR best-practice benchmarking, competency development, strategic planning and procedure development. It also helps the overall HR organization to ensure it remains aligned with its guiding principles and role statement. While its primary customer is Maricopa HR, CHRISP also keeps a focus on national, global, technical and other HR trends to help the Maricopa HR community connect to and make standard the best practices and resources for its employees.
CUPA-HR is an organization representing and serving human resources in higher education. Its members include a majority of the four-year institutions of higher education in the United States, and nearly 600 two-year and specialized institutions.
###
The Maricopa County Community College District is one of the largest community college districts in the nation.
It includes 10 regionally accredited colleges – Chandler-Gilbert Community College, Estrella Mountain Community College, GateWay Community College, Glendale Community College, Mesa Community College, Paradise Valley Community College, Phoenix College, Rio Salado College, Scottsdale Community College and South Mountain Community College. The District also includes the Maricopa Skill Center, Southwest Skill Center, several satellite campuses and business/industry; technical and customized training institutes.