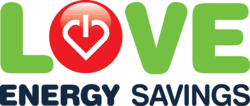 Love Energy Savings saved me time and money, an excellent service
Manchester Uk (PRWEB UK) 28 March 2012
Love Energy savings, who provide cheap gas and cheap electricity, have been so overjoyed by positive customer feedback that they have organised internal awards to take place in the summer.
These internal awards will be celebrated by all staff and will help improve internal morale. These awards will be given to the staff who have ensured positive customer journeys when comparing business electricity prices and ensuring the customer gets cheap gas and electric.
Positive feedback has also encouraged a new internal communications program to be undertaken within Love Energy Savings promoting strengths within the staff and inspiring communication within different departments making growing possibilities for new projects to be undertaken in the future providing customers with even better services. The Internal communications program will be managed by Gemma Bailey Marketing & Relationship Manager and Annie Palmas Account Manager at Love Energy Savings
Annie Palmas Account Manager said, "We embrace an internal communications program within the business and hope this will improve the services and ideas we can develop within the company, our new internal newsletter inspires confidence and promotes skills and talent within."
David Southam said, "Love Energy Savings offered a great customer service and were spot on! I have been with E.ON for several years and I'm more than happy with the service provided by both!" and Rachael Clark who commented, "Love Energy Savings saved me time and money, an excellent service," were among many of the comments that inspired the award system for the staff.
Love Energy Savings will be proud to deliver these awards and promote staff appropriately based on hard work. Staff are highly trained to help business switch to a better deal in order to ensure cheap gas and cheap electricity. They are experts in the field of saving their clients' money on business energy and run through the process from end to end with their clients meaning that the transition is seamless and allow their clients to sit back, relax and let the professionals take care of their business energy switch.
Love Energy Savings is one of the UK's largest utility providers offering businesses the opportunity to compare electricity prices and compare gas prices online. Love Energy Savings is a true Lancashire hero. The company offers a warm welcome and ensures its clients' money is well taken care of with good old-fashioned common sense.
Compare electricity prices with Love Energy Savings and be sure to get cheap gas and cheap electric. Every client that switches there electric and gas bills with Love Energy Savings saves money.
To find out more about energy savings please visit http://www.loveenergysavings.com or call 0800932791 to speak to an advisor.