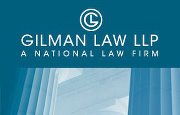 "First Solar Investors should contact Gilman Law LLP prior to the May 14, 2012 to discuss your rights."
Boston, Mass (PRWEB) March 20, 2012
National securities law firm Gilman Law LLP announces that a First Solar Securities Fraud Lawsuit was commenced in the US District Court, District of Arizona on behalf of purchasers of First Solar securities. The lawsuit alleges that First Solar and certain of its officers and directors issued materially false and misleading statements to investors, thereby violating the Securities Exchange Act of 1934. (Case No. 2:12-cv-00555)
Those who purchased or otherwise acquired shares of First Solar securities between April 30, 2008 and February 28, 2012 (the "class period"), and incurred losses in excess of $50,000 should contact the securities law firm Gilman Law LLP before the May 14, 2012 Deadline. Investors may contact Kenneth Gilman, the managing partner of Gilman Law LLP, at (888) 252-0048 or by email at consultation(at)gilmanlawllp(dot)com for a Free Evaluation of your case. Investors may also read more about the First Solar Securities Fraud Lawsuit on the Gilman Law Securities Fraud website.
First Solar Securities Fraud Lawsuit Details
Based in Tempe, Arizona, First Solar designs and manufacturers solar modules. The Company uses a thin film semiconductor technology to manufacture electricity-producing solar modules. The First Solar securities fraud lawsuit alleges that throughout the Class Period, First Solar failed to disclose certain manufacturing flaws which impacted the Company's earnings. The suit further alleges that the Company improperly recognized revenue concerning certain products in its systems business and lacked adequate internal and financial controls. As a result, First Solar lacked a reasonable basis for their positive statements about the Company, its operations and earnings during the Class Period. Once First Solar began to disclose the truth on February 29, 2012, the price of First Solar securities declined $4.10 per share or 11%, to close at $32.30 per share.
About Gilman Law
The securities lawyers of Gilman Law have more than 32 years of experience in securities law and have been involved in all major aspects of securities litigation. Gilman Law specializes in cases involving stock manipulation, securities fraud, investments fraud, shareholder rights violations, and securities arbitration.
Gilman Law LLP
Kenneth G. Gilman
Toll-Free: (888) 252-0048
consultations(at)gilmanlawllp(dot)com