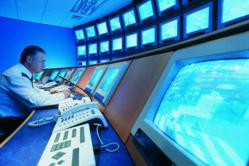 This is definitely a unique software solution for access, alarm, video integration, plus VoIP first responder real-time communications.
Santa Maria, California (PRWEB) March 20, 2012
Quintron Systems, Inc. (http://www.quintron.com), the recognized leader in interoperable Enterprise-Class Systems for Security Command Control & Communications, is pleased to announce that its multi-OS and database agnostic access control application, AccessNsite®, is the perfect hosted and managed access control solution. "By providing the hosting of AccessNsite, a Quintron authorized central station security operation center (CSSOC) can alleviate the frequent challenges dealers typically have when the time comes to install, configure, and commission the software side of small, medium, or large access control systems," said Rick Foster, Director, Marketing & Sales, Security Systems Division. In other cases, government agencies, critical infrastructure operators, and higher education and health care campuses can host our application in their own private cloud or in a secure public cloud provided by a hosting service provider, and keep full operational control in-house.
Today, a major IT trend is to move certain applications into the cloud where they are hosted on-premise by the customer, or off-site by a hosting service provider or by a traditional security system central station. Physical Access Control operational requirements may exceed the unstaffed data center model. They often require 24/7 monitoring by trained, responsive operators to perform required tasks associated with security alarms and unauthorized events that can occur on a managed customer's premise.
Most access control software is not developed to support the Software as a Service (SaaS) hosted application model. AccessNsite was developed for both on-premise and off-premise hosting of mission critical security functions in private or public clouds on a dedicated or virtual server. Critical to a successful hosted managed access solution is powerful and flexible database partitioning. Each partition can be assigned to an individual customer and operates just like a private security system, even though it is sharing the same server platform and access control application suite with other customers. Furthermore, Quintron's software allows a customer to use a web browser to securely log into their partition and add, change, delete cardholders, change door or reader functions, and run reports.
Dealers can team with any Quintron qualified hosting site to provide the access control software portion of an access system allowing them to focus on the installation of the on-premise hardware. The dealer can generate more sales with larger profits by no longer struggling with underpowered customer's computers, unfamiliar operating systems, database administrator logon requirements, network firewalls, and software compatibility issues. Once installation is complete and the network connection is live, the dealer, customer, or hosting service can configure the hardware to meet the site's requirements and begin operation in record time.
"This is definitely a unique software solution for access, alarm, video integration, plus VoIP first responder real-time communications," said Foster. "We've taken our 42 years of engineering know-how, developed our state of the art mission critical software, added in support for Mercury, HID, DMP, and BridgePoint panels, plus Schlage electronic locksets, and produced a world-class solution unlike any other."
For more information about Quintron solutions and services call 805.928.4343 or visit http://www.quintron.com.
About Quintron
For over 42 years, Quintron has provided high technology and cost effective solutions worldwide to government and industry in support of mission critical communications and security requirements for command and control applications. No other company offers the depth of expertise found at Quintron in fault tolerant, interoperable communications, and security systems. In addition to providing advanced products and systems, Quintron's professional technical services capability provides a superior level of customer satisfaction. Quintron's engineering services provide off-the-shelf or customized engineering solutions to solve the toughest of challenges facing customers. Visit http://www.quintron.com or call 805.928.4343 for more information.
AccessNsite is a registered trademark of Quintron Systems, Inc.
All other trademarks in this release are the property of their respective owners.