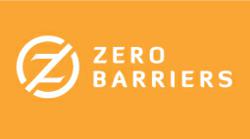 Zero Barriers delivers innovative solution partners to Cable & Wireless Worldwide
London, UK (PRWEB UK) 21 March 2012
Zero Barriers; a leading cloud solutions consultancy announces today a partnership with Cable & Wireless Worldwide (CWW) to offer its customers a range of innovative services and solutions via the CWW Ecosystem. Zero Barriers works globally with new and exciting providers of cloud services and will now offer these solutions on the CWW next generation cloud platform, FLEX. Working with Zero Barriers Cable & Wireless Worldwide can bring to market innovation and smart technology with the speed you would expect of a market leading cloud platform. The CWW Ecosystem is comprised of leading cloud solutions vendors who provide solutions for customers across enterprise and public sector.
Andrew Watson, CEO, Zero Barriers commented "We work with leading providers of innovative cloud solutions for enterprise and public sector; partnering with CWW and its innovative cloud platform FLEX was an obvious choice; we can offer our vendors solutions to CWW quickly and in a controlled; integrated manner; giving CWW customers tomorrow's innovation and performance today"
The Cable&Wireless Worldwide Incubation Unit approach drives the move towards the Cloud and demonstrates the importance of a joined up infrastructure and technology. It allows fast adoption and uptake of new technologies for the company's existing and new customers.
Malcolm Seagrave, Solutions Director, Cable & Wireless Worldwide said "We have been working with the Zero Barriers team over the past year to identify cloud solutions that meet the needs of our customers; engaging through our Incubation Unit we can demonstrate the art of the possible with these innovative solutions and provide answers to the challenges our customers face"
About Zero Barriers
Zero Barriers is a leading cloud consultancy providing sales, marketing and business development services to cloud and online vendors seeking to grow their markets in the UK and Europe. Leveraging over 80 years combined experience in developing new channels to market for innovative online solutions, the Zero Barriers management team have a wealth of experience and understanding of how to identify and nurture relationships with forward thinking channel partners, system integrators, consultants and affiliates, to enable rapid adoption of these new technologies by end users.
For information visit – http://www.zerobarriers.co.uk
About Cable&Wireless Worldwide
Cable&Wireless Worldwide (LSE: CW) provides integrated communications and data hosting services to large enterprises and mid-market customers in both the public and private sectors.
With an unrivalled heritage and a globally significant network Cable&Wireless Worldwide can provide secure, robust and resilient connectivity to over 150 countries.
To find out more, visit http://www.cw.com