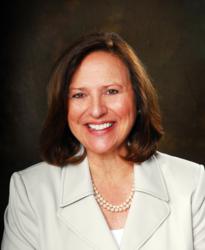 Washington, DC (PRWEB) March 22, 2012
Maggie's List, a federal political action committee dedicated to electing conservative women to federal office, is proud to announce the endorsement of state Senator Deb Fischer for Nebraska's open U.S. Senate seat. This endorsement signals the national appeal and statewide need for Senator Fischer's conservative leadership that is reinforced by her small business ranching experience and courageous service in the Nebraska Unicameral.
"Deb Fischer is a strong candidate who will work to turn the country around and help put an end to the runaway spending and anti-freedom agenda of the Obama administration and Democrat dominated U.S. Senate. Deb delivers a potent combination of fiscal conservatism, less government, more personal responsibility and strong national security that we look for in national caliber candidates. She has all the right ingredients for victory," says Sandra B. Mortham, Chairman of Maggie's List and former Florida Secretary of State.
Senator Fischer states, "It is an honor to be endorsed by Maggie's List and build this campaign's momentum toward serving Nebraskans in the U.S. Senate. Congress and President Obama are spending and borrowing our country into $16 Trillion in debt and we can't count on the same career politicians to get us out of the problem we are in. I am proud to be a different type of leader. I will use my life experiences, conservative leadership and Nebraska commonsense to form serious policy solutions to address the vital issues facing our nation."
About Maggie's List:
Maggie's List is a Federal Political Action Committee created to raise awareness and funds to increase the number of conservative women elected to federal public office. Maggie's List was founded in 2010 by a group of women with a fiscally conservative economic vision and a desire to address the underrepresentation of women in Congress. Recent endorsements include Linda Lingle, Hawaii Senate and Linda McMahon, Connecticut Senate. For more information please visit http://www.maggieslist.org
Press Contact:
Missy Shorey
Maggie's List
(202) 277-7100
missy(at)shoreypr(dot)com
###