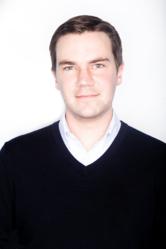 Seattle, WA (PRWEB) March 20, 2012
Banyan Branch, a full-service social media agency that provides end-to-end marketing services for the world's leading brands, today announced it has launched a media buying practice, enabling global brands to amplify their social media programs through paid advertising. To lead the new practice and support the company's significant expansion, Banyan Branch has appointed Matt Haynes as Director of Social Strategy and Media Buying and Planning, and Kerry Antezana as Director of Agency Services. The company announced a $1.7 million series A funding round and almost 100 percent year-over-year revenue growth in October of 2011 as well as additional senior executive hires in December 2011. It also has an annual client retention rate of 85% and works with brands such as Amazon, Clarisonic, FOX, Gilt Groupe, Microsoft, Porsche, Parallels and T-Mobile.
"Paid media is a catalyst to promote great content, it ignites interest, engagement and action," said Blake Cahill, president and Principal at Banyan Branch. "Brands need to amplify their social campaigns, and paid social ads provide an effective and measurable approach for extending reach and increasing interaction with a target audience. By innovating at the intersection of paid, earned and owned media, marketers can significantly increase brand awareness and community growth, turning those who might be just 'passing by' into emotionally engaged advocates."
Complementing Banyan Branch's existing end-to-end services, including Strategy, Digital Interactive, Engagement and Research & Analytics, the agency's Media Buying practice will offer brands the full range of services to optimize and extend social initiatives, including:

Strategy and Planning: Development of a media plan that includes appropriate channels and multivariate testing scenarios for easy optimization based on business objectives.
Paid Social Media Buying: Set-up, implementation, management, optimization and performance reporting to ensure the media budget is completely maximized to achieve optimal results.
Performance Measurement and Optimization: Development of optimal tracking methodology and performance measurement plan that is directly aligned with business objectives.
Agency adds executive hires amidst continued growth
Banyan Branch added two new executives to its management team to support both the agency's new media buying practice and the continued growth of its Fortune 500 client base.
Matt Haynes joins Banyan Branch as its Director of Social Strategy and Media Buying and Planning. Haynes spent more than five years at MEC, most recently as the Social Media Lead and Associate Media Director at MEC Interaction, where he developed strategic social media roadmaps and managed integrated media initiatives for global brands. He played a pivotal role in implementing one of the first social media community management and engagement platforms for Microsoft, and also managed strategic social programs for Chevron, E&J Gallo and Tommy Bahama.
Kerry Antezana joins Banyan Branch as Director of Agency Services, leading the agency's Community Management, Content Creation and Influencer Relations teams. Antezana has over 16 years of experience in the advertising industry and was previously a Creative Director at JWT INSIDE, where she developed award-winning, multimedia campaigns for Microsoft, Starbucks, Boeing, Swedish Medical Center and The U.S. Department of Veterans Affairs. Antezana has served on the Board of American Advertising Federation (AAF) Seattle and is currently on its Northwest ADDY committee. Her work has been recognized by the Webbys, WebAwards, iNovas, Internet Advertising Awards, Creative Excellence Awards and the Seattle Show.
"Over the course of 2011 and well into Q1 of this year, we've seen brands significantly increase their investment in addressing social across their entire marketing program, and as a result turn to partners like Banyan Branch with social in its DNA across all practices," continued Cahill. "Our new media buying practice and the addition of Matt and Kerry to the team position us well for continued growth as social continues to both explode and be integrated across all marketing channels."
To stay at the cutting edge of the latest social developments, visit Banyan Branch's blog at http://www.banyanbranch.com/social-blog.
About Banyan Branch
Banyan Branch, based in Seattle, WA, is a full-service social media agency that provides end-to-end marketing services including strategy, creative, execution and analytics. With a holistic approach that integrates Strategy, Social Media Creative, Engagement and Research & Analytics, Banyan Branch delivers social media programs unmatched by smaller agencies, while providing more personalized service and quicker response than large-scale digital firms. Dozens of the world's leading brands, including Amazon, Clarisonic, FOX, Gilt Groupe, Microsoft, Porsche, Parallels and T-Mobile have partnered with Banyan Branch to implement a wide variety of social media campaigns. Any company ready to connect with its customers where they live and breathe, can contact Banyan Branch via http://www.BanyanBranch.com
# # #
Press contact
Glenn Mandel for Banyan Branch
Sparkpr
gmandel(at)sparkpr(dot)com
(704) 321-0351