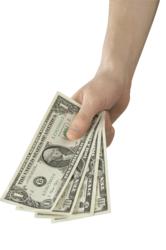 "I was afraid that the affordability of this course would mean that I wasn't going to get what I needed but it was direct, specific, and very helpful
Harpers Ferry, WV (PRWEB) March 21, 2012
With the approach of the 2012 storm season, it's time for property adjusters to make sure they are ready to go. Along with checking their equipment and getting on rosters, preparation should include verifying that they are current with their continuing education (CE) credits. To help adjusters meet their training requirement, WeTrainAdjusters is offering adjusters eleven CE credit hours worth of tests for free.
From now until the start of the 2012 storm season, adjusters can purchase the WeTrainAdjusters 'CE Five Pak'. This package offers five of our most popular courses for just $100. Courses include:

Claim File Components
Fraud Detection and Prevention
Homeowners Policy Interpretation
Property Adjusting 101
Water Loss Fundamentals
Along with the training, adjusters will receive the five CE tests absolutely free. The tests typically are sold for $4.99 each.
Property adjuster Rami G., from St. Louis Missouri, recently took the Claim File components and had this to say, "I was afraid that the affordability of this course would mean that I wasn't going to get what I needed but it was direct, specific, and very helpful."
The 5 CE 5 Pak courses can be taken in any sequence. All courses are web-based and available 24/7 from any PC with Internet access. Course length is 2-3 hours, depending on the number of credits earned.
"The courseware at WeTrainAdjusters is designed and developed to be cost-effective and engaging" says Scott Hutton, Training Manager at MindCross Training, the company that owns and operates the WeTrainAdjusters website. "And, by offering these courses in the months leading up to hurricane season at a 25% discount, we think it gives adjusters an affordable opportunity to get current on their continuing education credits".
Additional information about the CE 5 Pak program can be found at the WeTrainAdjusters website. Or, adjusters can contact MindCross Training at 304.725.2617. Adjusters interested in the program should enroll soon since it's only available until June 1st, 2012.
About WeTrainAdjusters
WeTrainAdjusters is an insurance-focused area of MindCross Training. Founded in 2001, MindCross Training is a training development company focused on providing various types of cost-effective training and training services. MindCross is currently working with partners in the insurance industry to provide adjusters with the best training available. MindCross is an authorized Continuing Education (CE) provider in Texas and Florida. Additional information can be found at http://www.MindCross.com.