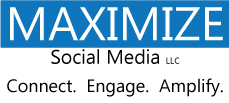 Los Angeles, CA (PRWEB) March 20, 2012
Social media management firm Maximize Social Media LLC announced today that it will host a tutorial webinar on the Facebook Timeline for Brands changes this coming Wednesday, March 21, 2012 at 1 PM ET, 10 AM PST. The social media agency will review the significant changes that businesses need to make before the March 30, 2012 deadline. The overview will cover application placement, welcome tabs, fangates, content milestones, and more.
Social media mangers and business owners are encouraged to register for the webinar by visiting the following link:
http://www.FBTimeLineWebinar.com
"We're excited to offer this tutorial to share best practices in our industry with business owners and social media managers. Without a doubt this is an exciting time in social media and Facebook's recent changes have given businesses an even greater opportunity to reach prospective clients. We hope that business owners see that the brand is now at the center for Facebook and that connecting with customers is now easier than ever before," said Chris McLaughlin, CEO of Maximize Social Media.
On the webinar, the social media agency will cover, among many topics:
Fan Growth: How to continue to reduce the cost of conversions for Facebook fans. Now that traditional "fan gates" are no longer allowed as the default page, the Maximize team will show several workarounds that encourage fan growth and conversions.
Page Layout: The Maximize team will show some of the industry's top designs for the Timeline cover – a stunning 851 x. 315 pixel banner. They will also review the new guidelines for the cover banners, which include no calls to action, pricing information, or incentives to click "like."
Apps: Without a doubt the revised Timeline for Brands offers applications a more prominent role, as the application tabs move front and center as opposed to left side navigation. We will review how major brands are utilizing applications to drive fan growth and engagement.
Advertising: Facebook's new reach generator offers larger brands an unparalleled opportunity to connect with fans. Maximize will review the new advertising initiatives that also include a prominent logout ad.
"Social media managers are encouraged to tune in to learn our best practices. We are excited to let those involved in social media management a platform to share great ideas," noted McLaughlin.
About Maximize Social Media LLC
Maximize Social Media (http://www.maximizesocialmedia.com) is a social media agency that provides management services for clients in over 40 different verticals. With offices in Florida and Los Angeles, Maximize offers social media consulting and Facebook advertising management for clients in English speaking countries such as the US, Canada, and Australia. The company also features social media management outsourcing for busy social media mangers looking for additional assistance on a white label basis.