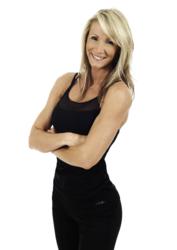 Many women don't realize that strength training and intervals can help them burn fat more effectively than other workouts
Elizabethtown, KY (PRWEB) March 21, 2012
Fit Yummy Mummy, a fitness company devoted to exercises for moms, is inviting women everywhere to participate in its live question and answer session on Wednesday, March 21st. The live event will occur on Fit Yummy Mummy's Facebook page.
The conversation will likely cover topics like how to lose muffin top fat, post-pregnancy workouts, and other fitness and nutrition tips for losing belly fat.
Fitness expert Holly Rigsby, who is the co-owner of Fit Yummy Mummy, understands that new moms can be at particularly high risk for developing belly fat. "As all women know," Rigsby said, "it can be tough to lose belly fat after giving birth."
"Many women simply do not know how to lose that mommy belly after giving birth," Rigsby said. "Of course, the body is an incredibly complex system that responds differently to different types of food and exercise. I want to address the fitness questions real moms face every day."
As such, the Fit Yummy Mummy Facebook live chat will go over exercise advice, nutrition plans, and general lifestyle tips to new moms struggling to find effective post pregnancy workouts.
"I want to help moms lose that muffin top by exploring the questions about fitness that really concern them," Rigsby said. "Nobody else knows your body as well as you do. With that in mind, I want to respond to new moms' questions about their health and fitness."
Rigsby uses her company's Facebook page and her Fit Yummy Mummy blog to offer nutrition advice and general tips on fitness to new moms.
"Many women don't realize that strength training and intervals can help them burn fat more effectively than other workouts," Rigsby says. "There is this common buzzword that 'cardio' can be a fitness cure-all, but that is just not true."
While studies have shown that long cardio routines can be ineffective body-shaping workouts, strength training and interval workouts have been shown to boost metabolism and burn fat for hours after workouts.
"My number one goal as an expert in fitness for moms is to create workout programs that actually burn fat," Rigsby explained.
Rigsby warns that women can fall victim to accumulating belly fat, especially after pregnancy. Women must stay aware of belly slimming exercises, but must never forget that a bad diet can undo positive exercise results.
To participate in this Fit Yummy Mummy live question and answer session, simply visit the FYM Facebook page on Wednesday, March 21st at 10:45 AM EST.
To access the Facebook page, visit: http://www.facebook.com/FitYummyMummy.
About Holly Rigsby: Holly Rigsby is the Co-Owner of Fit Yummy Mummy. She offers her clients a variety of training products to help them burn fat and writes a fitness blog for FYM.
Fit Yummy Mummy is part of the Fitness Consulting Group family of companies. FYM releases fitness products for moms looking to burn fat and get in shape. It also offers workout tips through its blog.
For more information on Fit Yummy Mummy, visit: http://getfitandyummy.com.