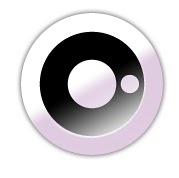 The iFrame version sets a new milestone in the business of selecting and licensing music for productions.
Themusicase.com (PRWEB) March 22, 2012
Themusicase.com has been serving the global production community offering premium quality – online licensing of royalty free music. Now, together with the comprehensive stock music library,TheMusicase.com releases the iFrame version featuring real time music match with any YouTube or Vimeo video, FlickR or Facebook photo album.
The new iFrame version provides clients with an advanced online integration with major platforms for real time test of music themes over their work. It enables users to "live test" the music while watching live their productions (film, photo album, home video, advert, radio commercial etc).
The new feature is currently in Beta version and works by splitting the website in 2 areas: the iFrame on the upper part – where the production is loaded and showed, and the official library on the lower part – where users may search for and listen to the available music themes before they purchase a license.
The iFrame (http://www.themusicase.com/iframe/) is currently integrated with

Vimeo – YouTube (music for video)
Producers may add the URL link of their video and then play any track while watching it.

FlickR (music for photo albums)
Photographers may do a simple FlickR search or browse specific users' sets. Photos are showed in rotation mode.

Facebook (music for photo albums)
Facebook users can browse their personal photo albums and play with all music as background. This feature requires a Facebook account.
Click here for online Demo of iFrame inside themusicase.com buyout music library using Vimeo video.
Licensing prices start at $19 per track track for non commercial use (corporate presentations, home video, podcasts etc) and go up to $110 per track for featured films, global adverts, and theatrical uses. Users are required to pay for the music license once, purchasing the legal right to use music in their productions, unlimited times, for unlimited duration. Music selection covers all styles and genres. Library currently offers 45,000 production tracks and sound effects. Tracks are indexed in categories and can also be reached by using the website smart search engine. There is also a rich keyword list presented online.
Themusicase.com offers stock music downloads to film makers, production houses, advertisers, home producers and mobile application developers. Licensing of music follows the one off payment – instant download model. All licenses offered online are Synchronization licenses.
Themusicase
Unit of TMC Publishing
USA /Canada Toll Free: 1-877-778-8285
International: +30.210.3472341
http://www.themusicase.com