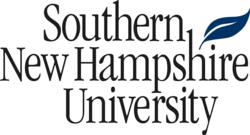 Students learn to collaborate and come to appreciate all skills necessary in creating a game.
Manchester, NH (PRWEB) March 21, 2012
Gamers looking to break into the booming video game design industry can get a head start with a Game Design and Development degree from Southern New Hampshire University. Students can explore the creative side of gaming with a BA degree in Game Design and Development, or focus on the business side of the game designing industry with a BS degree.
Within the Game Design and Development program, students can choose to earn a BA or BS degree with concentrations in Interactive Storytelling and Supporting Arts, Game Development and Supporting Technologies, or Psychology and Marketing of Games. A BS degree with a concentration in Game and the Production of Gaming is another option. Courses can be taken completely online.
SNHU is one of the most affordable game design schools in New England and has a regionally accredited Game Design and Development program. The university bases its college Game Design and Development curriculum on the recommendations of the International Game Developers Association.
"Southern New Hampshire University is a one-of-a-kind game design school, providing students with a solid foundation in all aspects of game design and development, as well as a variety of concentration areas," says Dr. Lundy Lewis, professor and chair of the Department of Computer Information Technology. "Students learn to collaborate and come to appreciate all skills necessary in creating a game. They appreciate the special skills of game writers, artists, designers, technologists, programmers, marketers and producers."
Students in the game designing program at SNHU gain a strong foundation in information technology and explore topics such as artificial intelligence, 3-D virtual environments, animation and digital multimedia. Using industry-standard software programs extensively on multimedia projects, they build a portfolio and website they can use to showcase their game designing work to potential employers.
Game design and development has become a lucrative industry for entertainment, educational and business purposes. The gaming industry worldwide is expected to top $68 billion in annual sales in 2012, according to PricewaterhouseCoopers. Job opportunities for those with game designing degrees are expected to be strong.
Visit the Southern New Hampshire University website to learn more about the on-campus and online BS and BA degrees in Game Design and Development.
About SNHU
Southern New Hampshire University is a not-for-profit, regionally accredited university with an 80-year history of educating successful professionals. SNHU has a total enrollment of more than 13,000 students in more than 150 undergraduate and graduate degree and certificate programs, available online, at our main campus in Manchester, N.H., and at our regional centers in New Hampshire and Maine.
SNHU was the only university to make Fast Company's 2012 list of the World's 50 Most Innovative Companies; the university was ranked at No. 12, higher than LinkedIn, Starbucks and the NFL.
SNHU also is the proud recipient of several awards, including GetEducated.com's Best Buy award, Best of Business Awards for Best Online Degree and Best MBA, and G.I. Jobs' Military Friendly Schools designation.
###