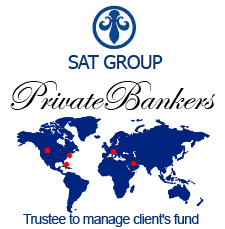 Honorable Jack Zouhary's Judgement: Defendants' Motion to Dismiss is granted. Plaintiff's Motion to Amend is denied. The Complaint is dismissed without prejudice.
Toledo, OH (PRWEB) March 22, 2012
Switzerland and America Trust, LLC's attorneys Bruce S. Schoenberger and Howard B. Hershman of Gressley, Kaplin & Parker, LLP. in Ohio, has officially announced today that on February 24, 2012, after a court hearing the Honorable Jack Zouhary of the United States Federal District Court for the Northern District of Ohio ruled that the complaint filed by Plaintiff Intergo, LLC against Defendant Switzerland and America Trust, LLC ("SAT") and others be summarily dismissed without a trial or further proceedings (ref. court order 29 Feb 2012 case number 3:2010cv02519). The Judge unequivocally stated that the Plaintiff had failed in all respects to state a valid claim against SAT or to otherwise permit the Court to retain any jurisdiction against SAT. The Judge had previously summarily dismissed Plaintiff's claims against two individual employees of SAT, Mr. Andreas Uresch and Mr. Khalid Mohammed. As per defendant's attorney Bruce Schoenberger this type of ruling is rare since it is based upon the presumption that all of the "facts" pled in the complaint must be treated as true to permit the Plaintiff its day in court but that even with this heavy burden against SAT the Judge was resolute in his finding that the Plaintiff's complaint failed to state ANY cause of action against SAT.
SAT was represented by Toledo Ohio based Attorneys Bruce S. Schoenberger and Howard B. Hershman. Mr. Schoenberger is the Managing Partner of the law firm of Gressley, Kaplin & Parker, LLP. (http://www.gkandp.com). Mr. Schoenberger commented that he was thrilled with the result for his clients stating that although the case presented a sophisticated series of financial transactions which the opposing counsel attempted to manipulate in his favor to attempt to force SAT to pay money to opposing counsel and his client (to which they were clearly not entitled), with the able and consistent help of Sir Faisal Khazaal, PhD. KGCC of SAT, Mr. Schoenberger and Mr. Hershman were able to convince the Judge that no rightful claim existed against SAT and that the Plaintiff was not even entitled to a trial. Mr. Schoenberger also stated that the decision was so forcefully written in favor of SAT that it would likely serve as valuable precedent in other cases wrongfully brought against innocent foreign investment firms engaged in international business transactions. Since it is a federal case in which a full written decision was filed, it will be published and made part of the federal court decisions which can be viewed by the world thanks to the internet. Although the internal case details are protected by attorney client privilege, friends and business associates of SAT should feel free to contact Sir Faisal and/or Mr. Schoenberger to discuss this important victory for SAT.
LEGAL REFERENCES:
1. The case was filed at the United States Federal District Court for the Northern District of Ohio under case number 3:2010cv02519.
2. This announcement is made by Mr. Bruce S. Schoenberger, Esq. of Gressley, Kaplin & Parker, LLP., Ohio. Telephone: (419) 2448336 and released by the Information department of Switzerland and America Trust llc., Delaware. Telephone: (888) 6529728.
3. Copy of the court order can also be found at:
http://docs.justia.com/cases/federal/district-courts/ohio/ohndce/3:2010cv02519/170166/46/
https://ecf.ohnd.uscourts.gov/doc1/14116060170?caseid=170166&de_seq_num=216&magic_num=49452888