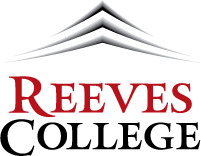 Alberta continues to lead the country with the lowest unemployment rates – in part because of job growth in many sectors.
Calgary, AB (PRWEB) March 21, 2012
Many students find it challenging to anticipate the skills and knowledge they will need to compete in today's rapidly changing job market. With its market-driven curriculum, Reeves College is giving students an edge by helping them acquire the professional development they need to meet the current demands of their chosen industry. On Saturday, March 31, 2012, Reeves College campuses across the province will host an open house to show attendees how they can take the first steps toward a successful new career.
Alberta continues to lead the country with the lowest unemployment rates – in part because of job growth in many sectors. Those looking to take advantage of in-demand fields can beef-up their resumes with new skills and training. Reeves College stands apart from other institutions by giving students the opportunity to complete their career training quickly, often in less than a year, and head out into the workforce prepared.
Instead of sticking with an unsatisfactory job, Albertans can find a career path that they're passionate about, while meeting the demands of the current labour market. Reeves College offers diploma programs in business, healthcare, legal studies, and art and design. Its educational programs are designed to respond and adapt to changes in these industries and the open house provides the perfect opportunity for students to explore the program that's right for them.
At the open house, students will hear from guest speakers, meet program instructors, and gather all the information they need to begin their program. They will also have an opportunity to tour campus facilities and ask specific questions about their program of choice.
Students at Reeves College enjoy the benefits of small classroom sizes, access to professional instructors with relevant industry experience, and assistance in securing employment after their education is complete. All programs take a hands-on approach to teaching career-related concepts that directly apply to the workplace. The accelerated programs mean students are able to enter the job market sooner and get a head start on advancing their career.
Open house events will be held at Reeves College in Calgary City Centre, Calgary North, Edmonton, Lethbridge and Lloydminster. Check-in is at 10:30am sharp, with the open house running from 11am to 2pm. Call 1.877.404.5848 to RSVP.
For more information about Reeves College, visit http://www.reevescollege.ca or find us on Facebook and Twitter.
About Reeves College
Reeves College has provided market-driven career training programs in Alberta since 1961. With five campuses in Alberta, Reeves offers a comprehensive learning experience that opens up a world of opportunities for their graduates. The diverse curriculum and consistently high graduate employment rate have established the college's reputation as a leading private career trainer.