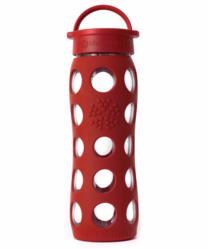 Plantation, FL (PRWEB) March 21, 2012
Essential Safe Products (ESP), a website dedicated to helping families make healthier and non-toxic lifestyle and environmental choices, has 5 simple "spring greening" tips to bring greener practices into every kitchen this spring. From preparing food to taking snacks on-the-go, green choices can easily be integrated into every home.
1. Preparing and cooking your food with eco-friendly kitchen accessories.
When preparing and cooking food, try using bamboo cutting boards and bamboo cook's tools made from certified organic bamboo for a more eco-friendly and food-safe kitchen. Bamboo is a renewable, ecological, and durable resource that has over 12,000 documented species and varieties on earth. As one of the fastest growing plants, bamboo can grow up to 60-70 feet within 3 and 5 years, and its extensive root system automatically regenerates itself after harvesting, eliminating the need for replanting. It's also important to find bamboo cutting boards free from harmful chemicals like formaldehyde, often used in glues.
When handling hot cookware and bakeware, oven mitts and pot holders made from 100% organic cotton are great choices for greening your kitchen. Methods used to grow organic cotton eliminate the use of toxic chemicals and pesticides, which results in a lower environmental impact than conventional methods of growing cotton.
2. Storing leftovers in bpa free food containers.
Instead of using plastic containers, store your leftovers in glass food containers or stainless steel food containers. Both types of containers last much longer than plastic and have the added benefit of being free from BPA and other harmful toxins found in many types of plastic containers.
In addition to many home-made, non-toxic cleaning products, using eco-friendly cleaning tools make for a greener kitchen. Instead of a plastic dish brush, choose a brush made from bamboo and Tampico, a plant fiber that has been found to absorb more water than traditional plastic bristles.
4. On-the-Go
For on-the-go days, you can keep hydrated and energized while helping the environment. Instead of using plastic water bottles, switch to reusable bpa free bottles made from glass or stainless steel. When in need for a quick bite, pack a snack in a reusable snack bags—a great alternative to disposable plastic baggies.
5. Grocery Shopping
Instead of using plastic baggies in the produce section of the grocery store, try switching to reusable produce bags made from 100% organic cotton.
About Essential Safe Products (ESP)
ESP's mission is to spread the word about toxins and give families a place where they can confidently purchase non-toxic products for the kitchen and on-the-go. Through ESP's website http://www.LiveESP.com, families can learn about the toxic chemicals, find tips and tricks on how to avoid exposure to toxins in food and drink, and purchase kitchen and on-the-go products that are non-toxic and food safe. ESP is dedicated to promoting healthy and non-toxic lifestyles for families as well as a healthy environment.