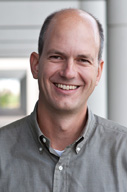 Winners of the VentureOutsource.com award are deemed "The best or brightest people who . . . impact consumers. inspire others or create debate.
Foster City, Calif., (PRWEB) March 21, 2012
Arena Solutions today announced Steve Chalgren, vice president of product management and strategy for Arena, was named one of VentureOutsource.com's "Top 100 people influencing electronics manufacturing services."
VentureOutsource.com, the online authority in the worldwide contract electronics manufacturing services (EMS) and original design manufacturing (ODM) sectors, recognized Steve for his deep understanding of "the issues and complexities of design for manufacturability (DFM) when manufacturing technology products" and for his commitment to "helping OEM and EMS providers better understand how and when components that make up the final product come into the assembly and manufacturing process and their relative impact on purchasing and inventory availability."
At Arena, Steve Chalgren is responsible for setting product strategy, charting the product roadmap and leading the Arena product team. Steve has been instrumental in the development of PartsList, and PDXViewer—two new cloud solutions that are helping design engineers and OEMs document and share designs throughout the product development process.
Arena CEO Craig Livingston said of Steve's accomplishment, "We are happy Steve was honored for his efforts to help manufacturers bring products to market in the most efficient way possible. As we've executed our new strategy to deliver end-to-end cloud PLM solutions for manufacturers of all sizes, Steve has continually demonstrated his deep understanding of our end users. I've known Steve a number of years and there's no question he is a leader in this space—I am happy to see his efforts being recognized by this panel of experts."
Winners of the VentureOutsource.com award are deemed "the best or brightest people who manage OEM in-house builds; contract their product programs and operations with EMS providers, move markets or control the most MCOGs; impact consumers, inspire others or create debate." At #46 on the list of innovators and influencers in the EMS space, Chalgren joins the ranks of John Chambers, chairman of the board and CEO at Cisco Systems, Tim Cook, COO of Apple and Tom Donohue, president and CEO of the U.S. chamber of commerce.
For more information about VentureOutsource.com's "Top 100 people influencing electronics manufacturing services" please visit VentureOutsource.com.
About Arena Solutions
For over a decade, Arena has been redefining PLM with a suite of cloud applications that enable engineering, manufacturing and their extended supply chains to work better together—from first prototype to full-scale production. Arena helps innovative manufacturers bring better products to market faster with cloud PLM offerings that speed prototyping, reduce scrap and help manufacturers collaborate on product changes with strategic partners across the globe.
Arena cloud PLM products simplify bill of materials (BOM) and change management, and offer manufacturers the right balance of flexibility and control—at every point in the product lifecycle. PartsList and PDXViewer are lightweight single-user applications that allow manufacturers to move quickly and efficiently while designing, documenting and sharing a prototype. When scaling to production and beyond, the Arena core application provides full PLM functionality so manufacturers can control revisions, manage the engineering change process and selectively share accurate, up-to-date BOMs with partners, suppliers and contract manufacturers.
Founded in February 2000, Arena Solutions is headquartered in Foster City, California.
To learn more about Arena Solutions: