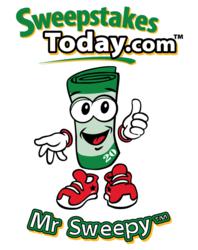 (PRWEB) March 21, 2012
SweepstakesToday.com (http://www.sweepstakestoday.com) announced today that both Walmart and Unilever listed their sweepstakes at the premier online sweeping site. The two companies join hundreds of organizations that have had their sweepstakes, giveaways and contests listed on the site since 2004, it was reported.
"We produce more entries are far lower cost than for many of the other major marketing channels," Craig McDaniel, president and founder of the site explained. "In some cases, we charge over 20 percent less for a listing than the normal ad sellers who use a bidding system."
The site charges are based on membership numbers rather than on a per click basis, he explained. "For example, we charge a flat monthly fee so a sponsor with a one month sweep would pay the same amount if they receive 25,000 entries or 1,000," he said in an interview. "This eliminates click fraud and targets to the demographics of the advertiser."
The real secret to the high rate of return for companies listing their sweeps, he said, is the fact the site embeds the sweepstakes link in text about the contest rather than in banner ads. "Our stats show our members trust the text links much more than they trust banner ads," McDaniel stated.
Contests sponsored by Walmart and Unilever join well over 500 other (online sweepstakes) currently on the site. "Our sponsors receive solid demographics following their promotions and campaigns," McDaniel explained, "as well as our best ideas about how to improve the quality and quantity of their responses in the future."
"We only raise our rates when we add an additional 50,000 members," McDaniel, also known as Mr. Sweepy, stated. "Generally that results in a higher ROI for the companies who use our service."
Sweepstakes Today LLC went live online in March of 2004. The popular online (sweepstakes website) is based in Tulsa, Oklahoma and the custom Microsoft ASP/ASPX programming development is done in Salt Lake City, Utah. The website has now published over 34,000 sweepstakes, contest and giveaways.