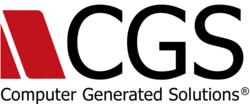 New York, NY (PRWEB) March 21, 2012
Computer Generated Solutions (CGS), a leading global provider of technology solutions, announced today that premier mixed martial arts promotions company Ultimate Fighting Championship (UFC) is implementing the BlueCherry Enterprise Resource Planning (ERP) solution. The new system will provide an end-to-end integrated platform to manage all aspects of UFC's consumer goods.
When fully implemented, UFC will initiate and complete all transactions in BlueCherry, from sales order processing to forecasting out its merchandise business. UFC will also utilize BlueCherry's Warehouse System to provide efficiencies on procurement of goods and warehouse logistics.
Additionally, UFC will integrate BlueCherry's extensive electronic data interchange (EDI) capabilities into its existing architecture and manage their complex royalties and commissions structure in this platform.
"We are excited to team-up with UFC as they grow their merchandise business," said Paul Magel, President of the CGS Application Solutions Group. "The combination of BlueCherry's advanced technology, scalable infrastructure and world-class support will provide UFC with a solution they can count on well into the future."
About the UFC
Universally recognized for its action-packed, can't-miss events that have sold out some of the biggest arenas and stadiums across the globe, the UFC® is the world's premier mixed martial arts organization. Owned and operated by Zuffa, LLC, headquartered in Las Vegas, Nevada, and with offices in London, England, Toronto, Canada and Beijing, China, UFC® produces more than 30 live events annually and is the largest Pay-Per-View event provider in the world.
In 2011, the UFC burst into the mainstream with a landmark seven-year broadcast agreement with FOX Sports Media Group. The agreement includes four live events broadcast on the FOX network annually, with additional fight cards and thousands of hours of programming broadcast on FOX properties FX and FUEL TV. This includes the longest-running sports reality show on television, The Ultimate Fighter®, which now airs on FX in an exciting new live format.
In addition to its reach on FOX, UFC programming is broadcast in over 149 countries and territories, to nearly one billion homes worldwide, in 20 different languages. UFC content is also distributed commercially in the United States to bars and restaurants through Joe Hand Promotions. The UFC also connects with tens of millions of fans through its website, UFC.com, as well as social media sites Facebook and Twitter. UFC President Dana White is considered one of the most accessible and followed executives in sports, with nearly two million followers on Twitter.
Ancillary UFC businesses include best-selling DVDs, an internationally distributed magazine, the best-selling UFC Undisputed® video game franchise distributed by THQ, UFC GYM®, UFC Fight Club affinity program, UFC Fan Expo® festivals, branded apparel, trading cards, and JAAKS articulated action figures.
About BlueCherry
A fully integrated enterprise solution with the power to manage the entire concept-to-consumer product lifecycle, BlueCherry enables Soft Goods companies to streamline processes, gain visibility, reduce costs, increase productivity, and enhance competitiveness. Comprehensive BlueCherry capabilities include Enterprise Resource Planning (ERP), Product Lifecycle Management (PLM), Supply Chain Management (SCM), Shop Floor Control (SFC), Warehouse Management (WMS), E-Commerce, Salesforce Automation (SFA), Business Intelligence (BI), Electronic Data Interchange (EDI) and more.
Long considered the most functionally-complete ERP in the soft goods industry, the BlueCherry enterprise solution leverages the latest Microsoft® .NET, SQL Server® and Silverlight® technologies to deliver a superior user experience and the lowest total cost of ownership for CGS clients. Learn more at http://www.bluecherry.com.
About CGS
For more than twenty-eight years, CGS has enabled global enterprises, regional companies and government agencies to drive breakthrough performance through technology. Headquartered in New York City, CGS employs over 4,500 professionals in 16 offices in North America, Latin America, Europe and Asia. With global delivery capabilities, expertise across leading platforms and deep experience in multiple industries, CGS has become the IT partner of choice for thousands of organizations worldwide. CGS delivers a wide array of proprietary and third-party business applications, technology, business services and business process outsourcing solutions, including customer care, technical support and corporate learning & training. For more information please visit http://www.cgsinc.com.