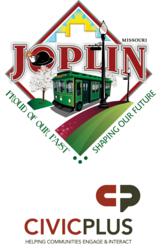 We appreciate the generosity of developers who already have volunteered their time and talents to help the City of Joplin and its residents rebuild.
Joplin, MO (PRWEB) March 21, 2012
Efforts to create a new community engagement platform for the City of Joplin, Mo., still rebuilding from one of the deadliest tornadoes in U.S. history, gained another supporter today when Steve Ressler, founder of GovLoop.com, agreed to be a judge for the Joplin Hackathon.
Sponsored by government website developer CivicPlus, the April 27 – 29, 2012 Hackathon will bring together developers and designers across the nation to create new website technology and design features focused on community engagement and emergency management. The result will be a new official government website for the City of Joplin, and a citizen engagement model for cities and counties around the world.
CivicPlus today also announced the extension of the deadline for team applications to April 6, 2012 and increased its financial commitment to the event by offering prizes and incentives to qualifying teams of up to five individuals. Interested teams can apply at http://www.joplinhackathon.com. CivicPlus and the City of Joplin will pre-qualify teams and notify them of acceptance by Monday, April 9.
Teams selected to participate in this one-of–a-kind event, held in Joplin's City Hall, will receive two nights free lodging at the Joplin Holiday Inn – up to two rooms per team – as well as individual travel and meal stipends of $50 per person per day.
In addition to covering team member expenses, CivicPlus is offering $1,000 prizes to winning teams and $250 prizes to second place teams in three categories – best design, best community engagement functionality and best emergency management functionality.
The first of five judges slated to review the work of Hackathon participants, Steve Ressler is founder and president of GovLoop.com, the "Facebook for Government" that connects and fosters collaboration among more than 55,000 members of the government community. On GovLoop, members use social media such as blogs, videos, and forums to discuss best practices and share ideas on improving government. Ressler is a recipient of the 2010 GovTech Top 25 Doers, Dreamers and Drivers Award, the 2007 and 2009 Federal 100 Award and the 2009 AFCEA Bethesda Social Media Award.
"We appreciate the generosity of developers who already have volunteered their time and talents to help the City of Joplin and its residents rebuild," said Ward Morgan, founder and CEO of CivicPlus. "We want to make it as easy as possible for them and others interested in participating in the Hackathon to get to Joplin, stay in Joplin and explore all the City has to offer. We're also extremely pleased to have a government technology leader like Steve Ressler join us to help judge the work of these Hackathon teams. Steve is a catalyst for positive change in government and his experience and insight will be invaluable contributions to this event."
The Joplin Hackathon will begin with registration and a kick-off celebration at 5 p.m. on Friday, April 27. The competition will close at 2:00 p.m. on Sunday, April 29 with judging and awards following.
City residents and business owners also are encouraged to submit ideas on what they would like to see in the City's new website. Ideas and digital photos may be posted on the Joplin Hackathon website at http://www.joplinhackathon.com.
In addition to the design and functionality created during the Hackathon, CivicPlus will donate its CivicPlus Premium Website Package, which includes ongoing best-practice training, 24/7 support, and a waiver of annual maintenance, support and hosting fees for as long as the City and CivicPlus remain in partnership.
The new website is expected to launch the week before the one-year anniversary of the tornado when the eyes of the nation will be on Joplin as residents remember and honor the victims and heroes of this tragedy.
About CivicPlus
Based in Manhattan, Kansas, CivicPlus transforms municipal websites into powerful two-way communication platforms that let citizens talk to and participate in local government. The company invests more than $1 million each year to research and develop new customizable, integrated eGovernment applications. The innovative CivicPlus Government Content Management System™ now offers more than 60 applications including Citizen Request Tracker™, MuniMobile™, Facebook and economic development tools. Founded in 2001, CivicPlus was selected by Inc. Magazine as "One of the Fastest-Growing Privately Held Companies in the U.S." in 2011, and is a recipient of the Center for Digital Government's Best Fit Integrator Award for delivering extraordinary digital solutions to public IT projects. For more information, visit http://www.civicplus.com.