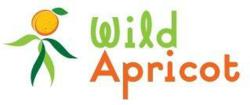 Wild Apricot is also committed to offering relevant, actionable information and resources to help membership organizations
(PRWEB) March 22, 2012
Today Wild Apricot launched Apricot Jam -- a new online resource offering a curated collection of fresh posts and articles on relevant topics for associations, non-profits and membership organizations.
Dmitry Buterin, Chief Apricot, noted that "in addition to providing online technology through our Membership Software, Wild Apricot is also committed to offering relevant, actionable information and resources to help membership organizations increase engagement and support." In fact, Apricot Jam is the latest addition to our Membership Knowledge Hub that also includes a blog as well as more in-depth articles and guides.
Filtering information for non-profits and membership organizations:
"While there is a lot of great information out there," Buterin admits, "we recognized that the staff and volunteers of small associations, clubs and not-for-profits are short on time and resources. To save these volunteers and staff time and prevent information overload, we'll do the searching and filtering of online information so they don't have to."
Apricot Jam offers access to a collection of relevant, timely posts and articles offering fresh ideas on topics such as membership, volunteers, events, fundraising, leadership, social media and technology.
Jay Moonah, Noisy Apricot and VP of Marketing, suggests: "by offering a mashup or blend of current posts from industry experts, we hope Apricot Jam becomes the "go-to" destination for small associations, membership-based and non-profit organizations looking for timely news and information."
The company plans to update the content on Apricot Jam regularly so that associations and non-profits can easily keep up-to-date on the latest industry news and ideas.
About Wild Apricot:
Wild Apricot is web-based software for small associations and non-profits to help manage membership, website, events and other activities.
Important Links:
Apricot Jam: http://www.wildapricot.com/apricot-jam
Membership Knowledge Hub: http://www.wildapricot.com/membership-knowledge-hub
Wild Apricot Home Page: http://www.wildapricot.com/