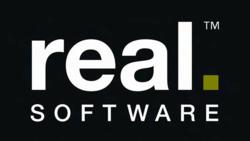 With Real Studio, I was surprised how easy and fast it was to create a Mac application.
Austin, TX (PRWEB) March 21, 2012
Real Software, creator of cross-platform software development tools, today announced that its product, Real Studio, was used to create AstroPlanner, an application used by more than 5,000 astronomers. Because of the application, astronomers at the University of Toronto have streamlined observation planning for the Hubble Space Telescope. In addition, astronomers in the US and Australia automated extragalactic supernova search efforts using robotic telescopes.
AstroPlanner was developed in just six short months after Paul Rodman, an amateur astronomer discovered there were very few astronomy applications for Macs. As a former computer scientist, Paul had worked with other programming to compile applications to his Mac, but felt most of them were too time consuming. He was looking for a cross-platform application and after learning about Real Studio online, Paul was sold.
"Real Studio offers friendly, readable syntax, but with powerful object-oriented language features and unique, powerful built-in features that are easy to use."
Paul determined Real Studio's Enterprise Edition was best because of the following critical features:

Cross-Platform Deployment: Real Studio makes it possible to develop software on one platform and deploy on multiple platforms with native-looking results.
Rapid Application Development: Real Studio is a rapid application development environment that gives programmers the power to write, test and ship software four times faster than C++ or Java.
Automation: With Real Studio's "Build Automation" feature, users can visually drag and drop build steps to execute common actions, like copying files and running IDE scripts, before and/or after an application is built. All of this can be done from within a given project.
Shortly after designing the first Mac version of AstroPlanner, Paul was asked by users to create a Windows version.
"While experimenting with Real Studio, I was surprised how easy and fast it was to create a Mac application with a decent user interface. I was blown away when I found that, with a single checkbox, I could compile the exact same code for Windows. I could build a Mac application and then, with minimum effort, squirt out an equivalent Windows application," said Rodman.
In addition to AstroPlanner, Paul has written several support applications using Real Studio to handle customer tracking, bug tracking, and construction of FAQs. He's also working on an application that emulates various types of commercial telescopes, along with an app that will allow his users to share astronomy hardware information via a central database.
About AstroPlanner
AstroPlanner is used to facilitate astronomical observation planning, visualization and logging, as well as control of telescopes with computerized go-to mounts or digital setting circle controllers. AstroPlanner helps astronomers figure out what to look for in the sky, when the best time would be, and then helps them do the actual observing by logging observations and controlling their telescope.
About Real Studio
Real Studio, is a full-featured cross-platform software development tool suited to creating a wide range of applications, from utilities to enterprise-class applications. Real Studio Personal Edition for Windows, Linux or Mac OS X is priced at $99 and is geared for hobbyists and students. Real Studio Professional Edition, required for cross-platform (Mac OS X, Windows and Linux) compilation, is $299. Real Studio Enterprise Edition, made for full-time developers, is priced at $995, and the ability to develop and deploy on Mac OS X, Windows, Linux, and the web. Real Studio Web Edition is now available and priced at $599. For more information or to download Real Studio today, visit Real Software at http://www.realsoftware.com/download.
About Real Software
Real Software provides Real Studio, a cross-platform desktop, console and web development tool. Real Software was founded in 1996 and is based in Austin, Texas. For more information visit http://www.realsoftware.com or call 866.825.2114.