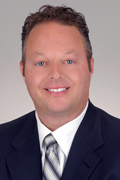 Cloud computing presents numerous legal issues.
Southlake, TX (PRWEB) March 21, 2012
"Cloud computing is exploding. Its advantage are many. There's another aspect to the cloud, and it is the numerous legal issues cloud computing presents to businesses," said Robert J. Scott, Managing Partner of Scott & Scott, LLP, an intellectual property and technology law firm.
On the surface, cloud agreements are similar to traditional technology licensing and services agreements; however, cloud computing engagements expose both the client and the service provider to risks not present in more traditional technology transactions. At the top of the list of unique cloud risks are the legislative topics-du-jour: privacy and security regulatory compliance.
On April 2, at 1:00 PM, Scott will share suggestions at the SNW Spring 2012 Dallas Conference on how each party can mitigate, balance or otherwise eliminate the privacy and security risks in cloud computing.
Based on Rob's extensive experience negotiating cloud computing agreements, he will address each element that contributes to privacy and security risk in cloud computing, including:
*What happens if there is a data loss?
*What broad or industry-specific regulatory issues affect the business?
*What jurisdiction will prevail if there is litigation?
*What indemnification does the vendor offer for infringement of third-party intellectual property rights or data breach?
SNW Spring 2012 Dallas Conference at the Omni Hotel, Dallas is produced by Computerworld and co-owned by Computerworld and Storage Networking Industry Association (SNIA). SNW is the leading global event series focused on technologies to manage and optimize the information infrastructure across the data center and remote offices – from computer to network to storage.
The conference attracts the top information technology executives, leading product and service providers and key industry influencers for the leading conference focused on managing information infrastructure.
Click here for SNW Spring 2012 Dallas agenda and registration.
About:
Robert J. Scott is a recognized industry expert in legal strategies, education, and awareness pertaining to nformation technology law. As the managing partner of Scott & Scott, LLP, Robert skillfully represents clientson issues where technology, media and the law intersect.
Scott & Scott, LLP is a Texas-based intellectual property and technology law firm with international reach. Representative clients range from multi-national corporations to local mid-market businesses spanning many industries.